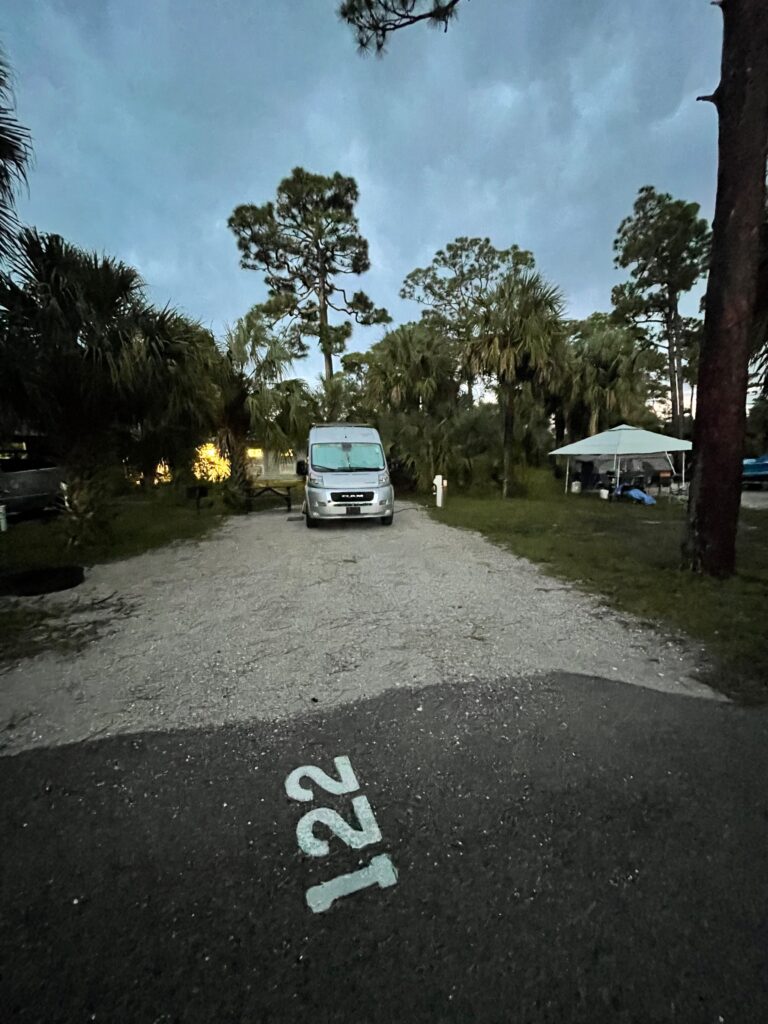 Date:
May 13 – 15, 2022
Location:
Jonathan Dickinson State Park
River Campsite
Mileage:
31 miles
Type:
water, 30 amp
Campground:
Site #122
What did we learn:
The noseeums can go through the screen
Would we come back?
Yes, but in the winter or get a campsite in the Pine Grove Campground as it is on a hill and gets a breeze.
Website:
https://reserve.floridastateparks.org/
Jonathan Dickinson is the closest state park to our home, about 20 minutes. We have been here numerous times with our dogs and have brought our kayaks here to paddle the Loxahatchee river but have never camped here.
Animals we encountered: 4 bunnies, 1 hawk, bats, heard a whippoorwill, 3 gopher tortoises, 1 deer, 1 swallowtail kite, and a green lynx spider (Peucetia viridans)
This should have been the park we went to first to try out the RV but it is really hard to get into and with COVID it is even harder now. So our 7th trip and we are here. We are staying in the River Area campground to check it out. For this trip, we brought our e-bikes, next trip I am sure we will bring our kayaks.
Riding near dusk is not that bad unless you are near the water, which we were. The noseeums were out in full force down by the boat ramp.
We woke up on Saturday ready to explore with our e-bikes. Since the wildflowers were plentiful at Kissimmee we were hoping Jonathan Dickinson would also have some. We rode along the paved path that parallels the main road and yes we were rewarded with wildflower fields. As I was taking some macro pictures we found a cool-looking spider. At the time I did not know what kind of spider it was and I learned later from the Palm Beach County Department of Environmental Resource Management media page that it was a green lynx spider.
We ended up at the Hobe Mountain Tower. This is a tower built on the highest natural point south of Lake Okeechobee. It rises 86 ft above sea level and you can see the Atlantic Ocean, the Intracoastal waterway, and the entire park from the top. The views are great and the sunsets and sunrises are awesome.
All in all a nice relaxing weekend that was a short drive away.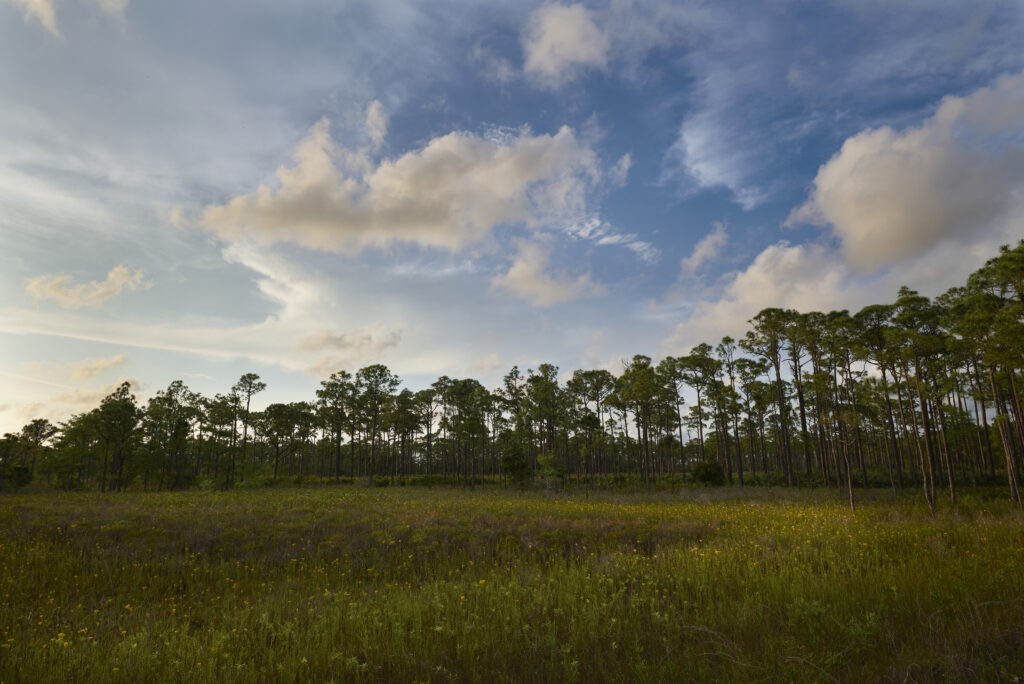 ---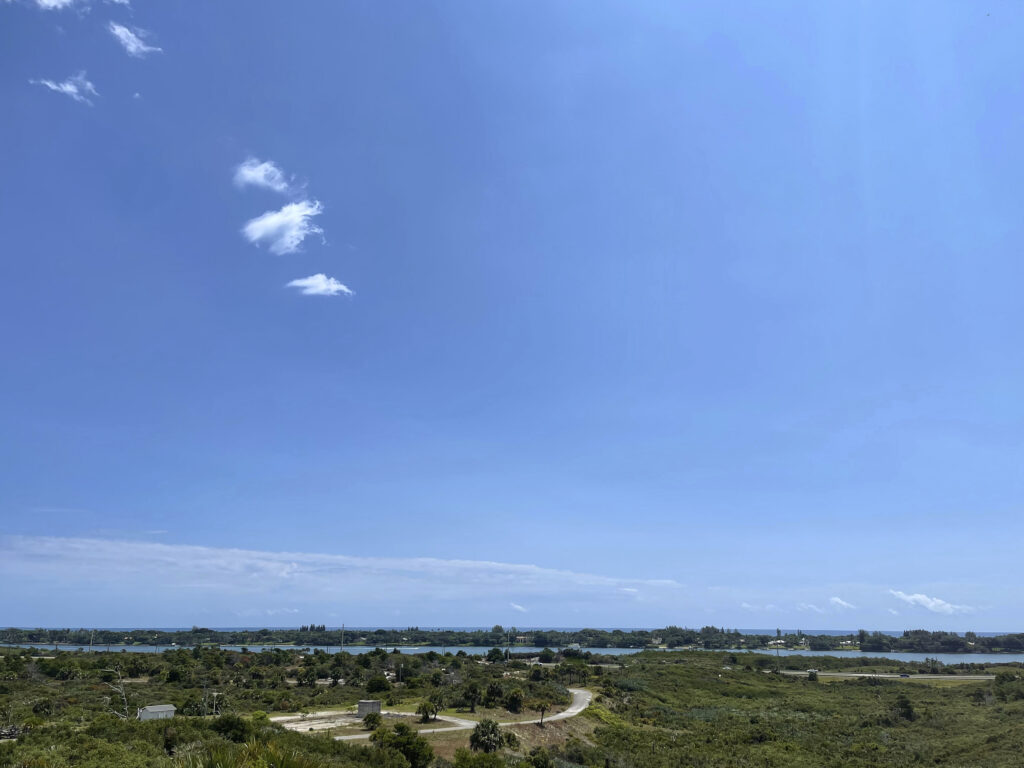 NOTE: All photos and videos are the property of Wayne and Margaret Shoemake. If you want to use them, please click on the contact us page and email us.