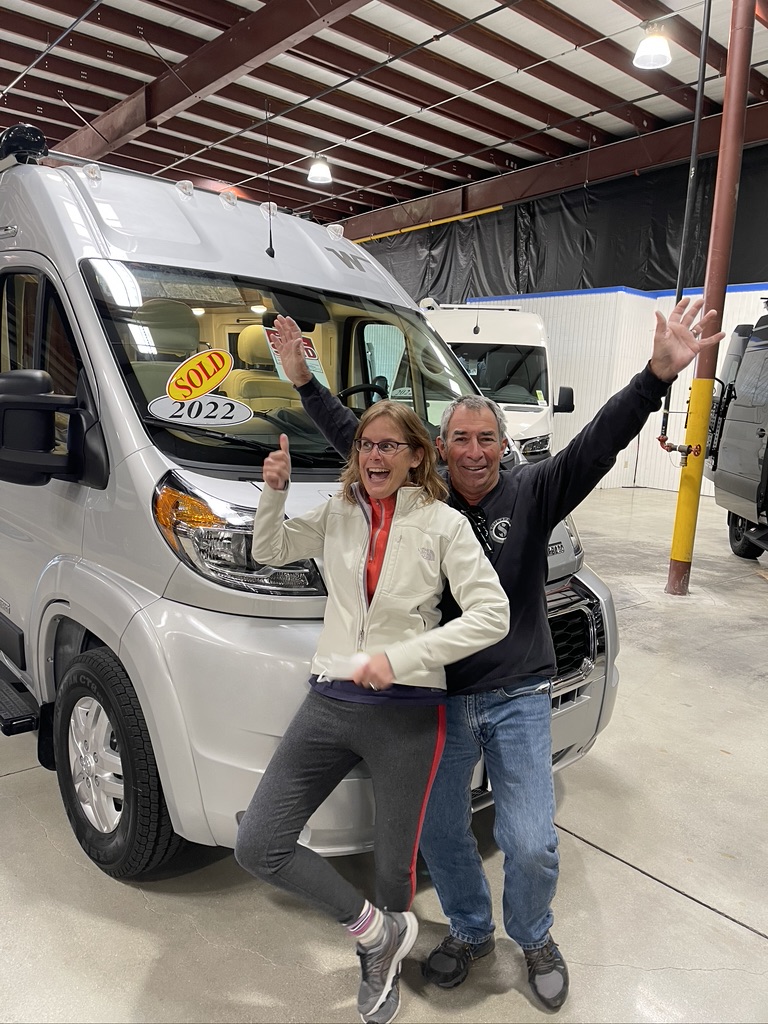 Wayne and I made a new purchase this year, a 2022 Winnebago Travato 59K.
We have been thinking about our eventual retirement, which is still a few years away, and what are we going to do with all the time together. So we thought if we could work in a 10×10 room during the pandemic and still be married why not buy an even smaller space to live in.
This was not a spur-of-the-moment decision nor was it a decision we made due to the pandemic. We have been thinking about RV-ing for the last 5 or so years and took this time to really look at the various makes and models. We went from Class A to Class C to Class B to travel trailer and then back to Class C and finally landed on Class B.
Our thought process was that we did not want to tow anything, so this ruled out Class A and travel trailer. We wanted to be able to take our RV to the trailhead, grocery store, restaurants, etc. and that ruled out Class C.
We chose the Travato 59K model due to the openness you feel when you are inside the van. There are windows everywhere and you do not feel closed in or claustrophobic. The bath is in the back and even has an outdoor shower which we cannot wait to use. There is a screen door that rolls down and has a unique feature that allows you to go in and out without unzipping it.
We are so excited to get out and explore.