---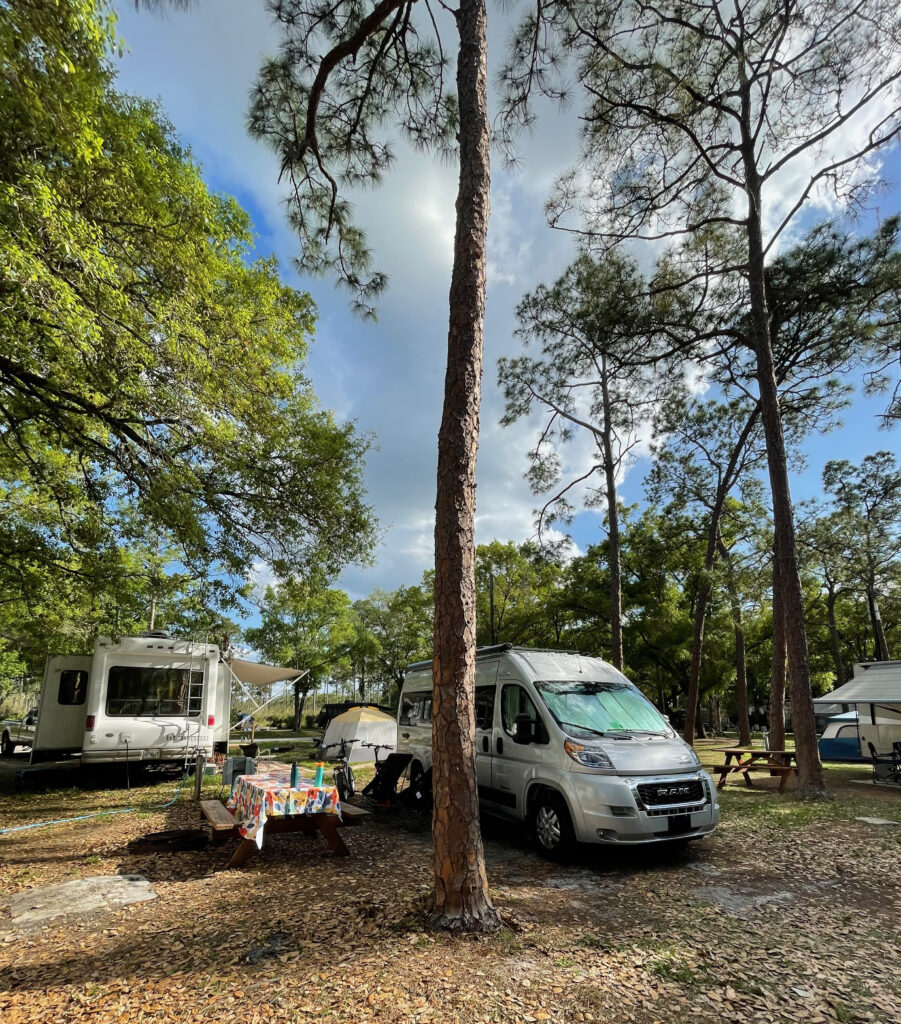 Date:
March 19 – 20, 2022
Location:
Highland Hammock State Park, Sebring, FL
Type:
Electric – 30 amp
Water – yes
Campsite: #096
Mileage:
253 miles
What we learned
How to dump the grey and black water tanks
Would we go back:
Yes, but get a different campsite
Website:
https://reserve.floridastateparks.org/Web/
---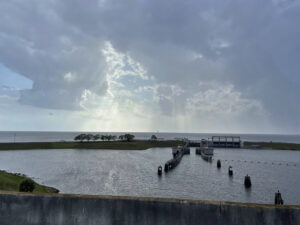 Highland Hammock is the first State Park out of 52 Florida state parks we plan to visit prior to retirement. Ironically in 1935, when Florida's state park system was created Highland Hammock was one of the first state parks.
The drive to Highland Hammock State Park took us about 2 hours. We drove through Port Myaka and actually saw Lake Okeechobee. I have never seen the lake before. When you drive around the southern and western sides all you see is a dyke.
Highland Hammock State Park is located in Sebring FL and has 9,000 acres. There is a CCC (Civilian Conservation Core) museum in the park. In 1934, a CCC camp was working on a botanical garden project adjacent to the park and in 1941 the park and gardens merged.
We arrived too early to check into the campsite which is fine as this park has a beautiful drive and a few trails to hike. As you drive the one-way Richard Leiber Memorial Trail, you feel like you are in old Florida. There is a rickety boardwalk through the Cypress Swamp called the Cypress Swamp Trail, which is a must-do. At one point on the boardwalk, there is only a guard rail on one side and this is the area where momma gator and her babies hang out. We did see her and her 7 babies. At times, the babies were on her back, her head, and swimming alongside her. When it was really quiet you could hear the babies chirping. It is just so nice to be sitting in the swamp and not talking or taking pictures but just listening and being still. Though the trail is a popular one if you stay long enough in one area it may feel like you have the place all to yourself.
We checked into our campsite and settled in. As it is very hard for us to stay still, we took our new e-bikes out for a ride and went a few times around the Richard Lieber Memorial Trail as well as down the Hammock Rd CR 634. CR634 is unpaved and feels like a washboard at times. I can also see how it can get pretty dusty but we had a light rain so the dust was minimized. We headed back to the campsite for some well-deserved rum drinks.
The next morning we woke up, packed up, and went back to the Cypress Swamp Trail where we saw momma gator and her babies again. The babies were scattered all over the pond and we stay and watched them swim out from the far reaches and climb on her and then settle in the sun. A fellow hiker mentioned he saw a water moccasin back by the 1st area of water so, of course, I had to go check it out. I looked and looked. As we were about to give up and started to walk back to momma gator I saw the snake off to the side slithering and in hunting mode. I stopped and watched for about 45 minutes as the snake hunted and checked crevasses. The snake even yawned twice, but I only got blurry pictures. It was awesome.
We checked out of the campsite and we went to the area to dump out the grey and black water. Thankfully no one was in line as it was the first time we were doing it and had just a tiny clue on how to do it. We were successful without any nasties getting on us.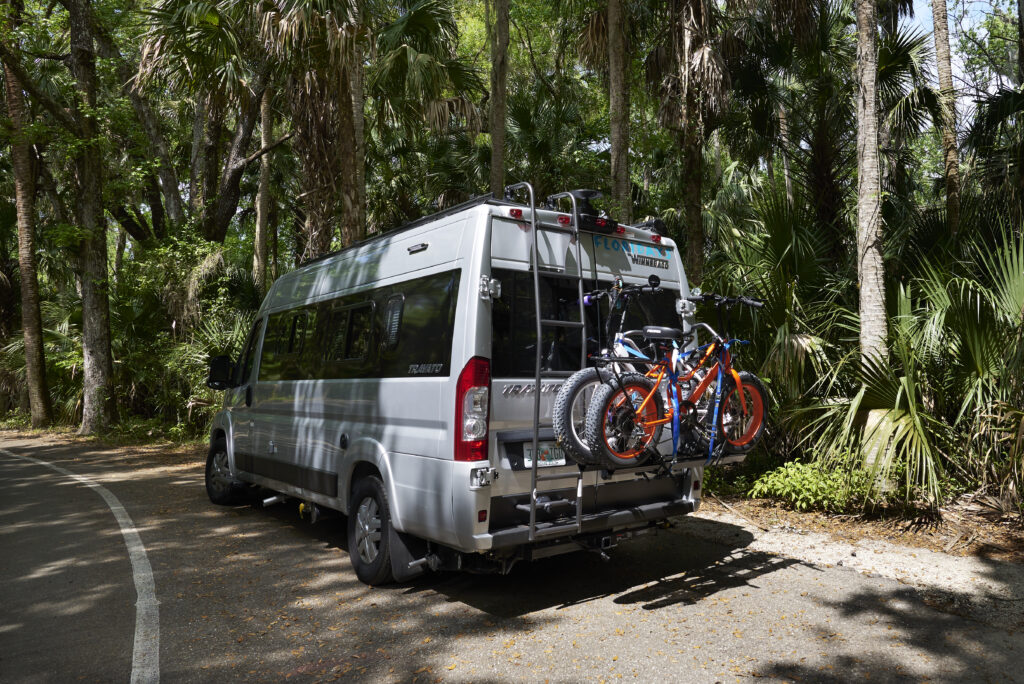 ---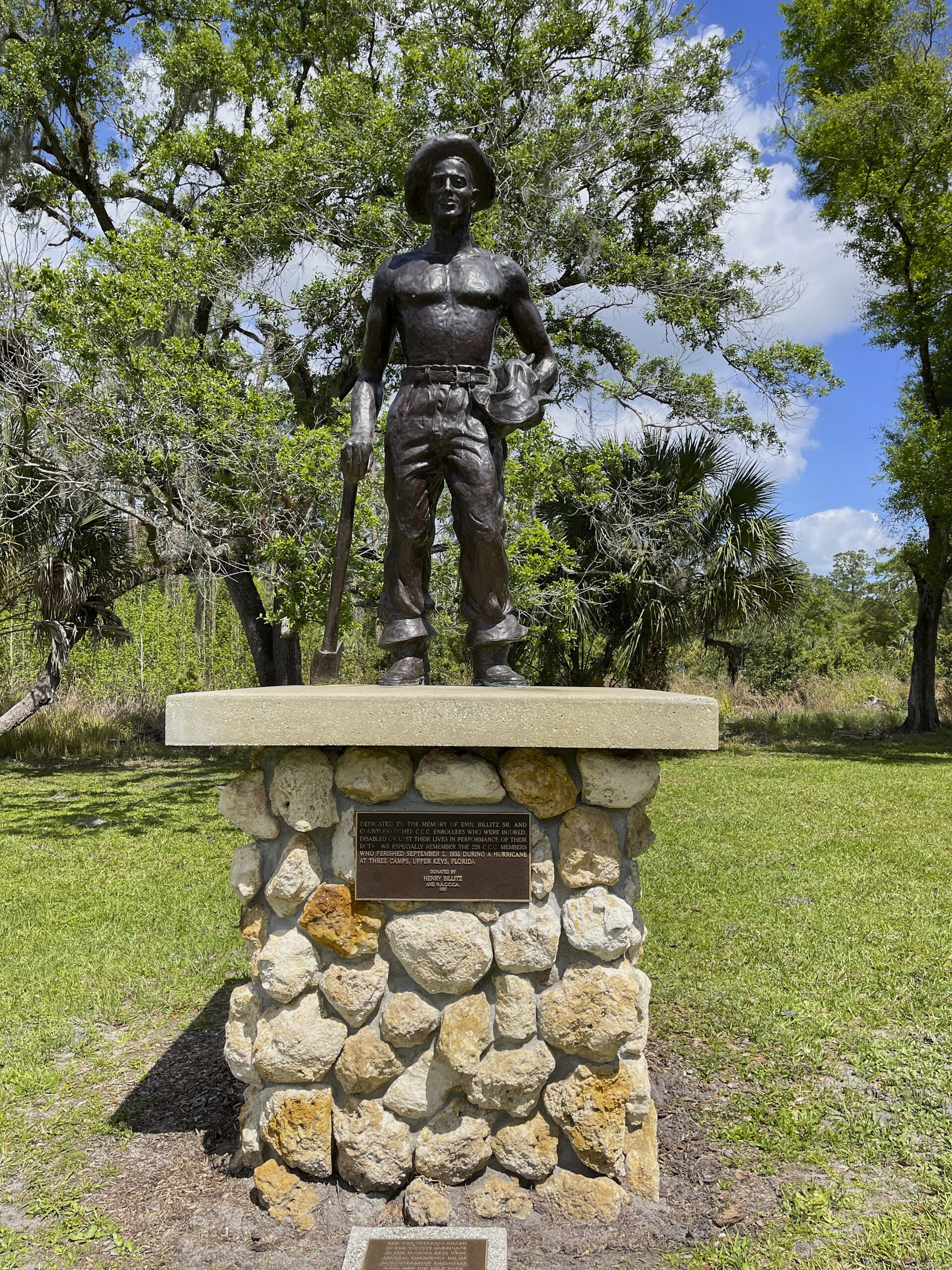 NOTE: All photos and videos are the property of Wayne and Margaret Shoemake. If you want to use them, please click on the contact us page and email us.