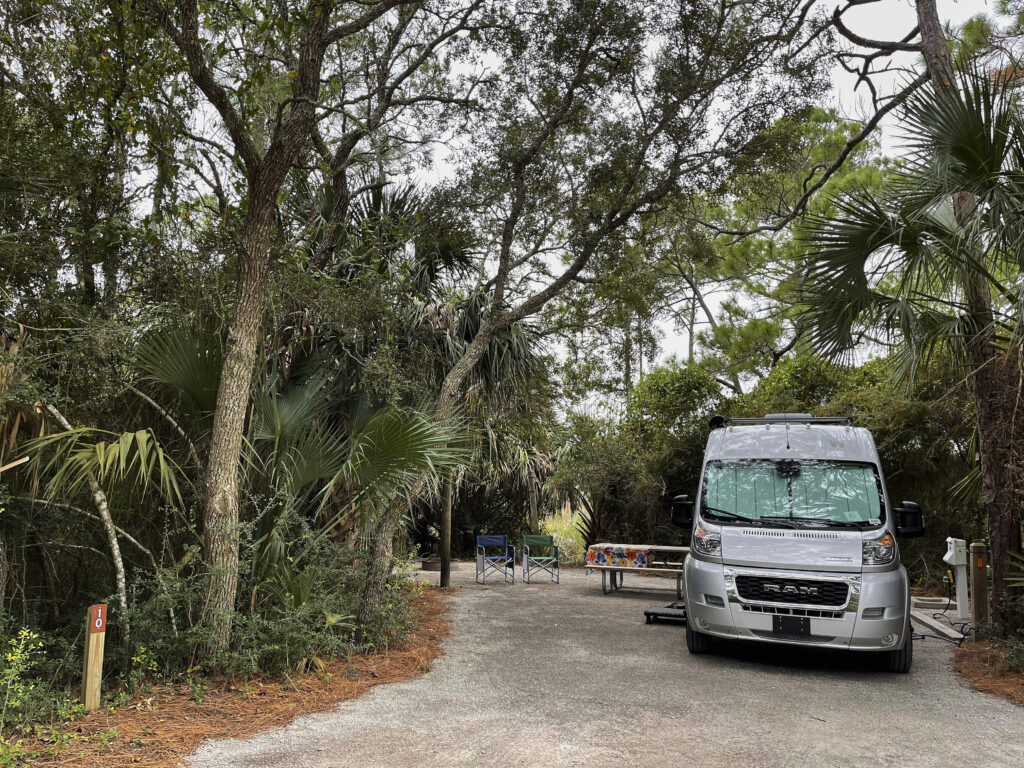 | | |
| --- | --- |
| Dates: | Nov 24 – 26, 2022 |
| Campsites: | #10, #14 |
| Amenities: | 30 amp, water, sewer |
| What did we learn: | How to enjoy the area around the park. |
| Would we go back? | Yes |
| Parks website: | Grayton Beach State Park |
---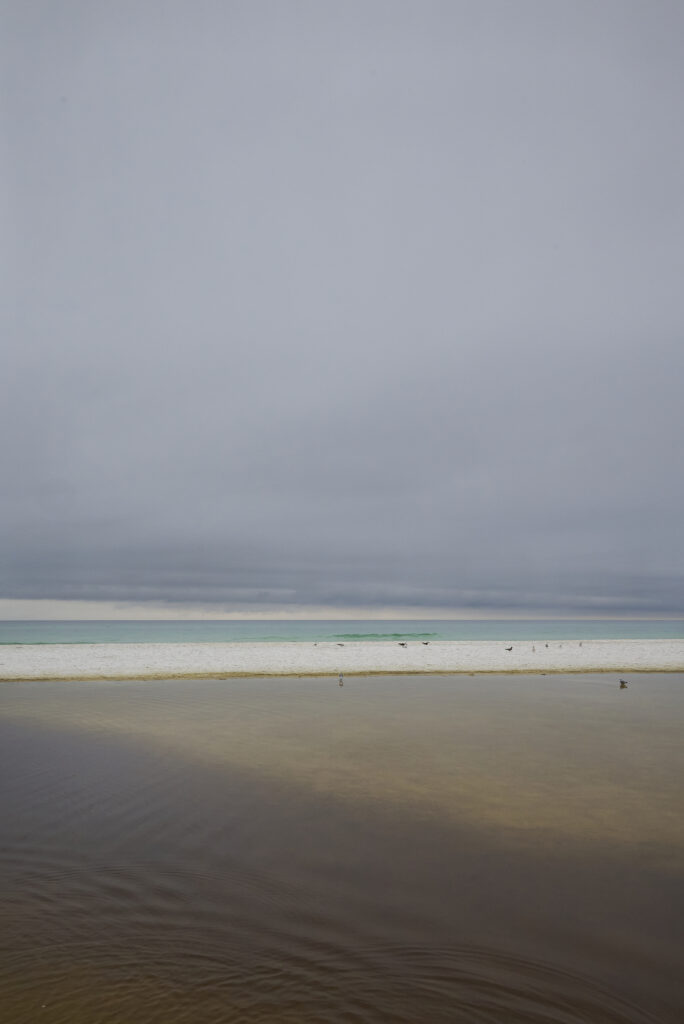 Even more exciting than pitcher plants and the reason we came so far west in Florida was to see the coastal dune lakes. There are 15 of these lakes in Florida and they are only found in 2 other places in the world, Madagascar and New Zealand. Coastal dune lakes are tannin-colored lakes near the Gulf of Mexico that on occasion flow into the Gulf due to weather events that erode the sand away from the mouth of the lake. When the lake is open to the Gulf sea water and the creatures that live in the Gulf can swim into the lake. Once the sand naturally builds the barrier up and the lake is cut off from the Gulf the lake is then closed off from flowing.
On our walk to the beach, we walked by the coastal dune lake and then over the dunes to the beach. We walked about 1/2 a mile down the beach to the outflow for the dune lake. The sand again is very fine here. The beach was clean and no sea shells or seaweed. The contrast between the green waters of the Gulf and the tannic waters of the dune lake was stark. We walked back to the campsite for our Thanksgiving dinner of tuna and garlic noodles.
The next day we had to move campsites and went out adventuring for the day. We drove south through the town of Seaside. There were only 2 lanes and the traffic was crazy as this was Black Friday and everyone was out and about. We wanted to stop for lunch but we could not find a place to pull off and park the van so we continued south and came upon Deer Lake State Park. There is a long boardwalk to the beach and walked to another dune lake. We spoke to a volunteer who has been working at the parks for the last few years and loves the area. She mentioned Eden Gardens State Park which is a large home with gardens of Camellias, which she mentioned had started to bloom. So we passed a Publix and stopped to get lunch and some more food and made our way to Eden Gardens to eat lunch, walk around and explore. The home belonged to a former timber company owner and is right on the bay which has access to the Gulf for transporting timber to market.
---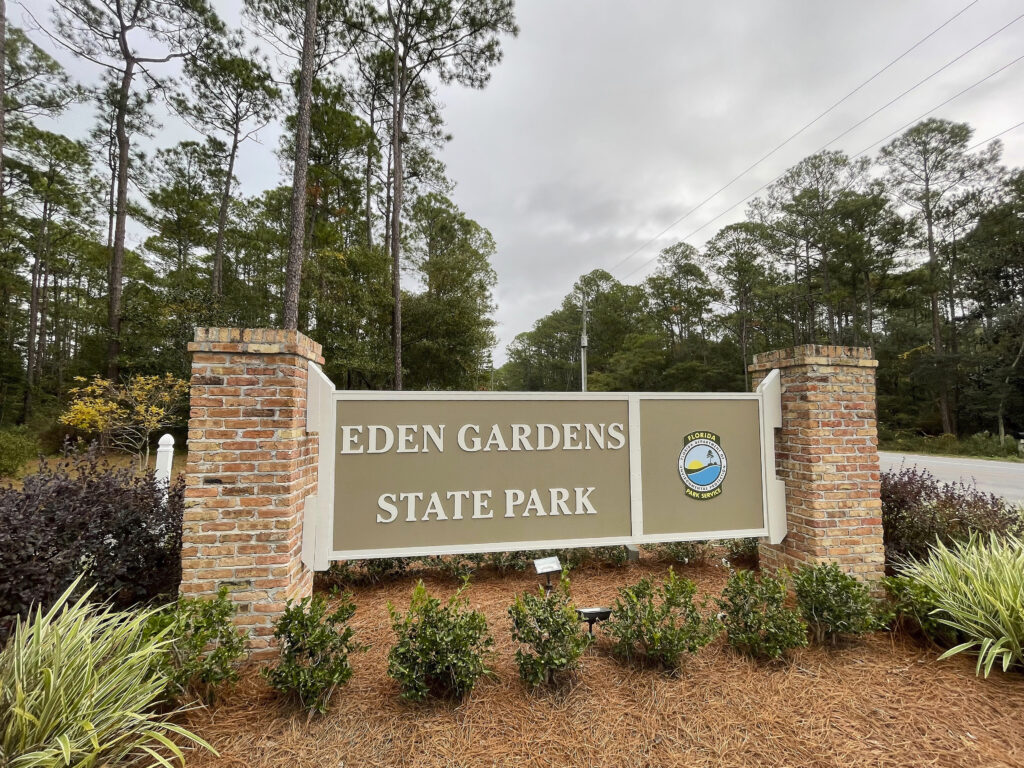 Wildlife sightings: Great Blue Heron, Black Skimmers, seagulls, shore birds, and terns.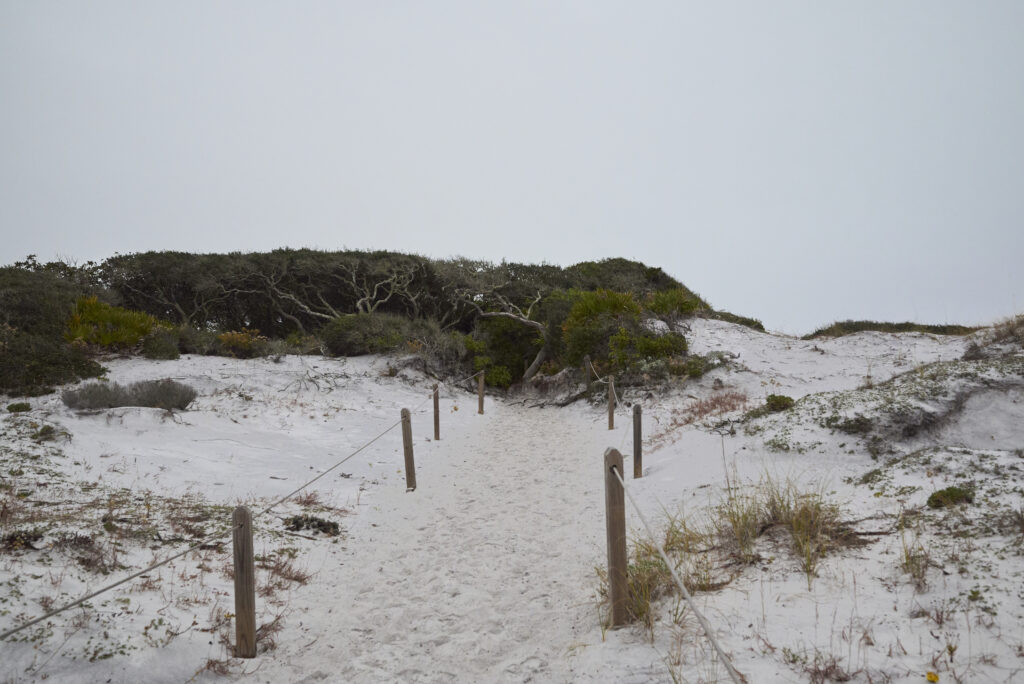 ---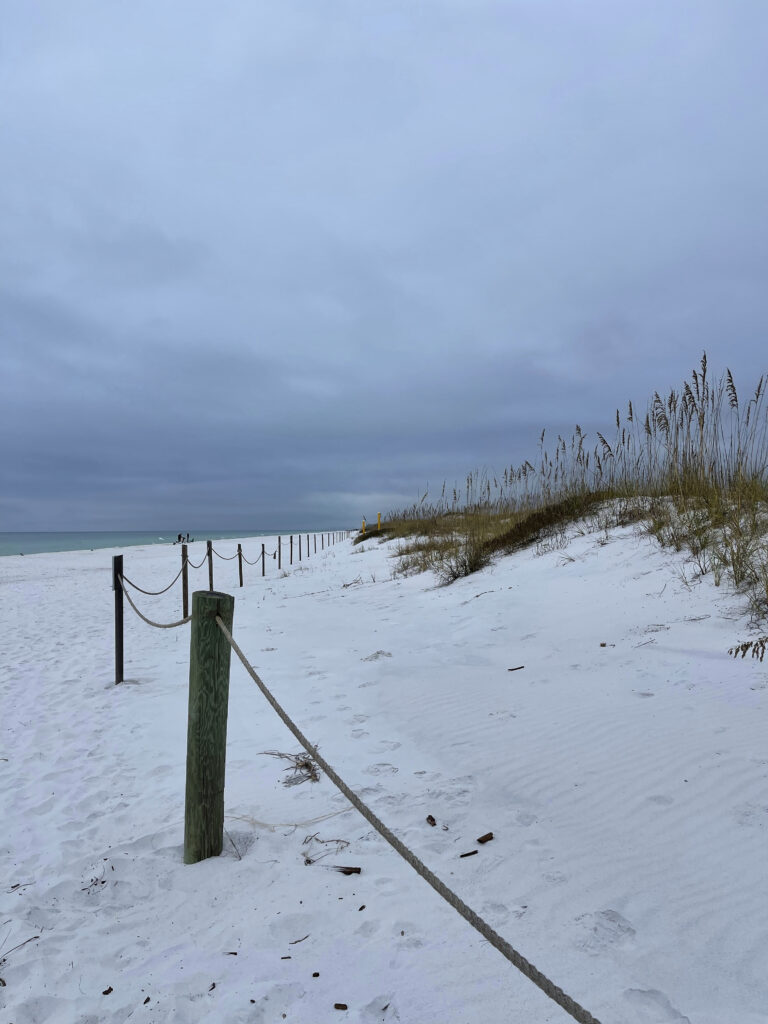 ---
NOTE: All photos and videos are the property of Wayne and Margaret Shoemake. If you want to use them, please click on the contact us page and email us.