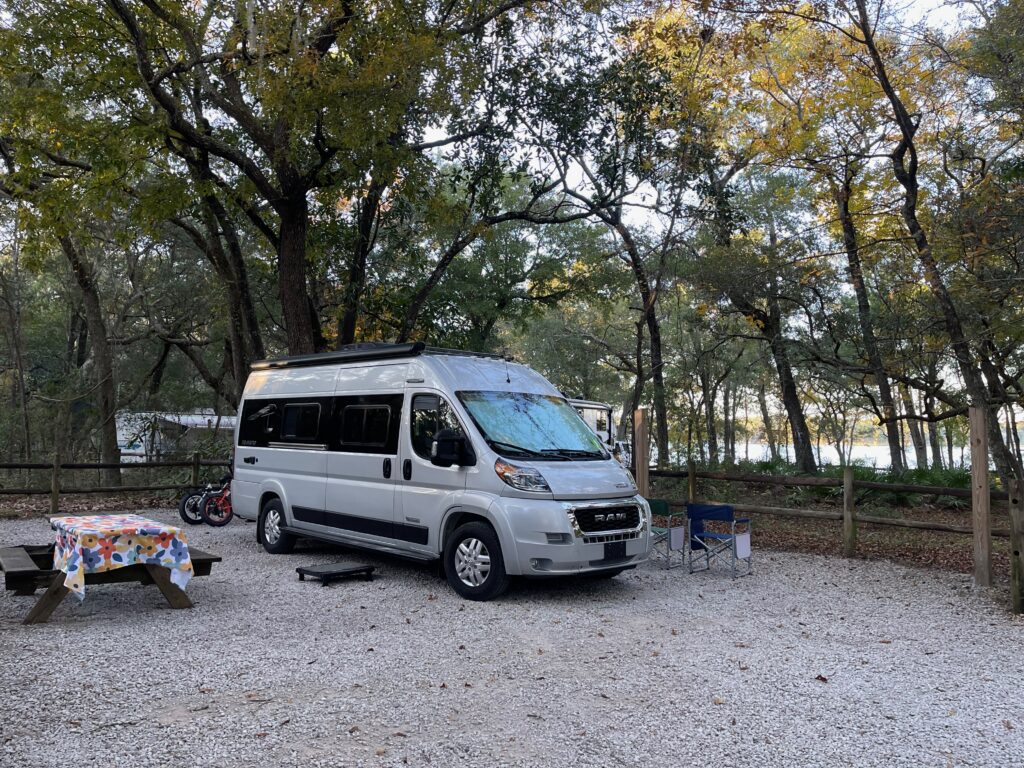 | | |
| --- | --- |
| Dates: | Nov 23 – 24, 2022 |
| Campsite: | #28 |
| Amenities: | 20/30/50 amp, water |
| What we learned: | Ask the ranger where to find plants or animals you are wanting to see. |
| Would we go back? | Yes |
| Parks website: | Fred Gannon Rocky Bayou State Park |
On the way to Fred Gannon, we wanted to see what Cape San Blas was like. So we turned on 30A from 98 and missed the turn-off for 30E to go to Cape San Blas. You cannot just turn around or do a 3-point turn in the middle of the road quickly with a van so we drove about 8 miles down the road until there was an area where I could turn around. Near the end of the cape, there is another state park T.H. Stone Memorial St Josephs Peninsula State Park. We pulled in to have a look around and eat lunch. The sand on this beach is as white as the sand on St Georges beach but it is finer grain. Some of the park is still under construction as it was damaged in Hurricane Michael in 2018. From St George all the way to Fred Gannon there were so many new homes as this area was devastated by this hurricane. These towns are still recovering.
---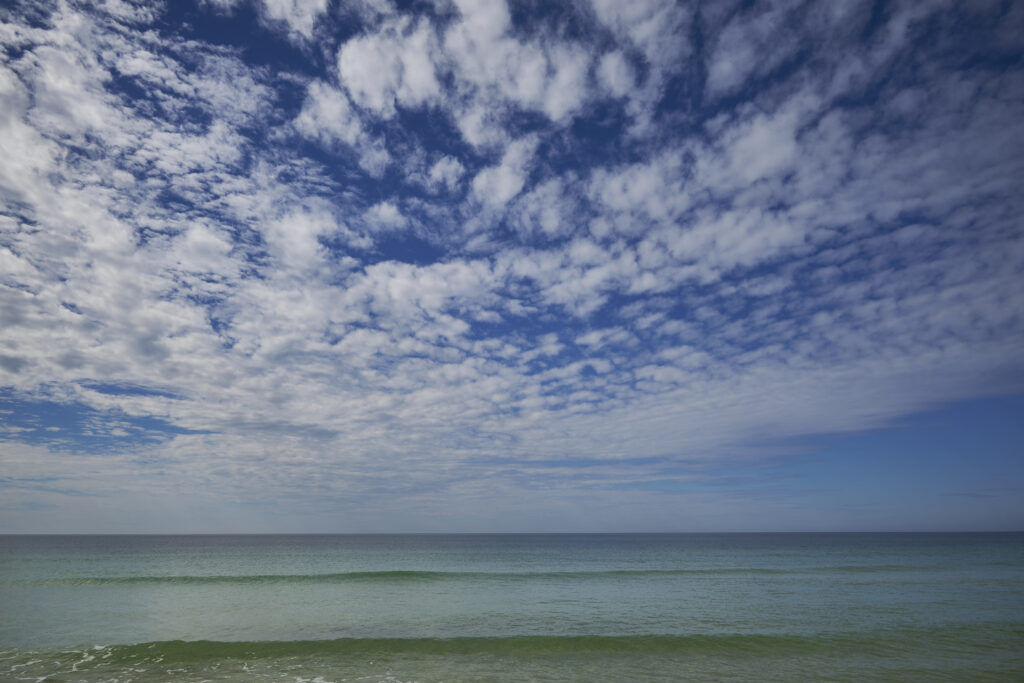 ---
We entered the Central time zone on this drive. After 4 hours on the road, we arrived at Fred Gannon and checked in. We are on campsite 28 which has a view of the water so we sat and watch the sunset. It was a full day.
Thanksgiving morning we woke up early and started to walk toward the trails. Wayne stopped the park ranger and asked if there were pitcher plants in the park and luckily there were. Four species in fact. He even told us where they were and how to get to them. Wayne was in heaven. We found 2 of the 4 species in bloom along the Sand Pine Trail. We walked the Rocky Bayou Trail and saw a replica of a concrete bomb the air force practiced with after Pearl Harbor. Prior to this land being a state park it was a practice bombing range for Elgin Air Force base. In the late 1950's Col. Fred Gannon from Eglin Air Force Base proposed converting the range into public use space. In 1966 the park became part of the state park system. We also walked the Slash Pine trail and the red Cedar Trail, which were all the trails in the 357-acre park. It is a small park but one we would come back to as we did not kayak the Bayou and you can never have enough of those pitcher plants.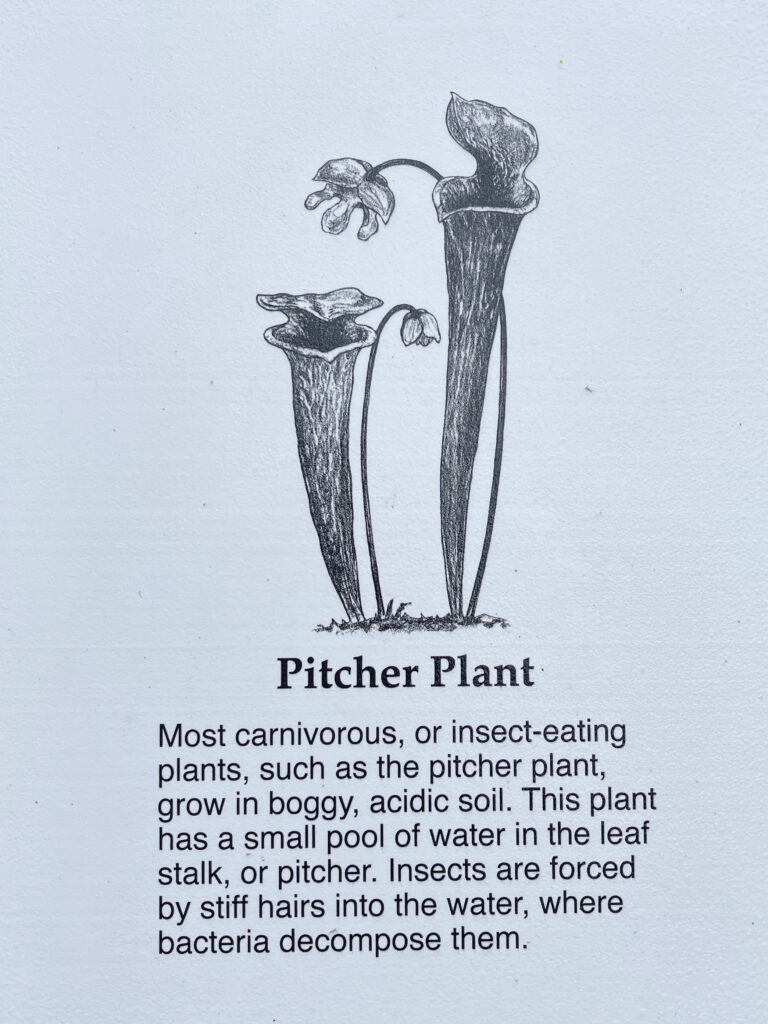 We left the park after the hiking to get to Grayton Beach for check-in.
Wildlife sightings: St Josephs – Redish Egret, Great Blue Heron, Brown Pelicans, Royal Terns, Red-Shouldered Hawk, various shorebirds.
---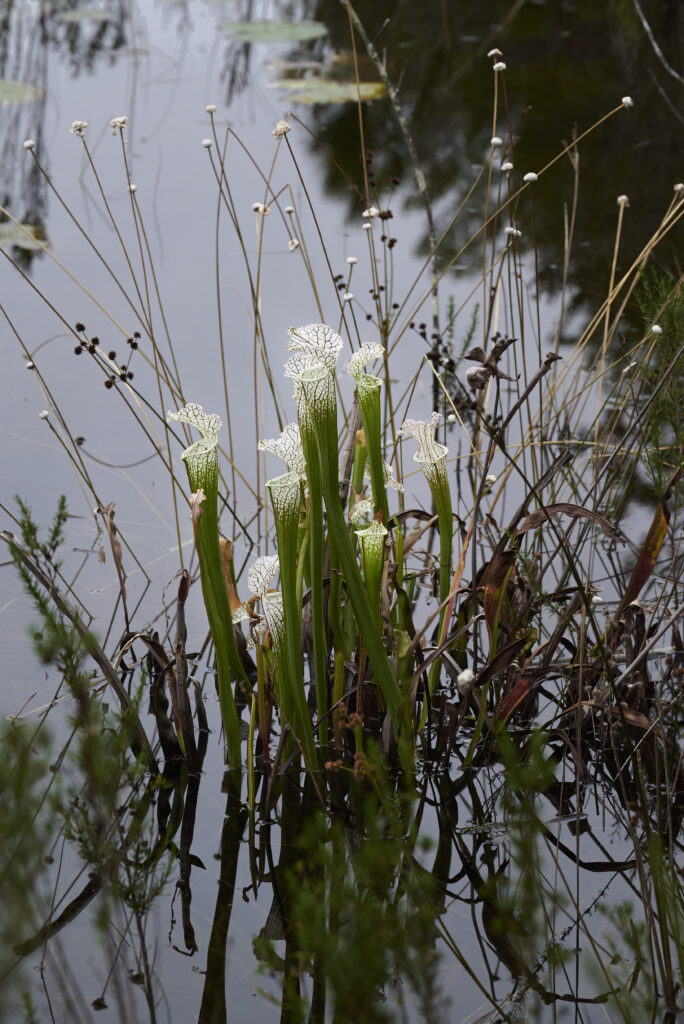 ---
---
NOTE: All photos and videos are the property of Wayne and Margaret Shoemake. If you want to use them, please click on the contact us page and email us.