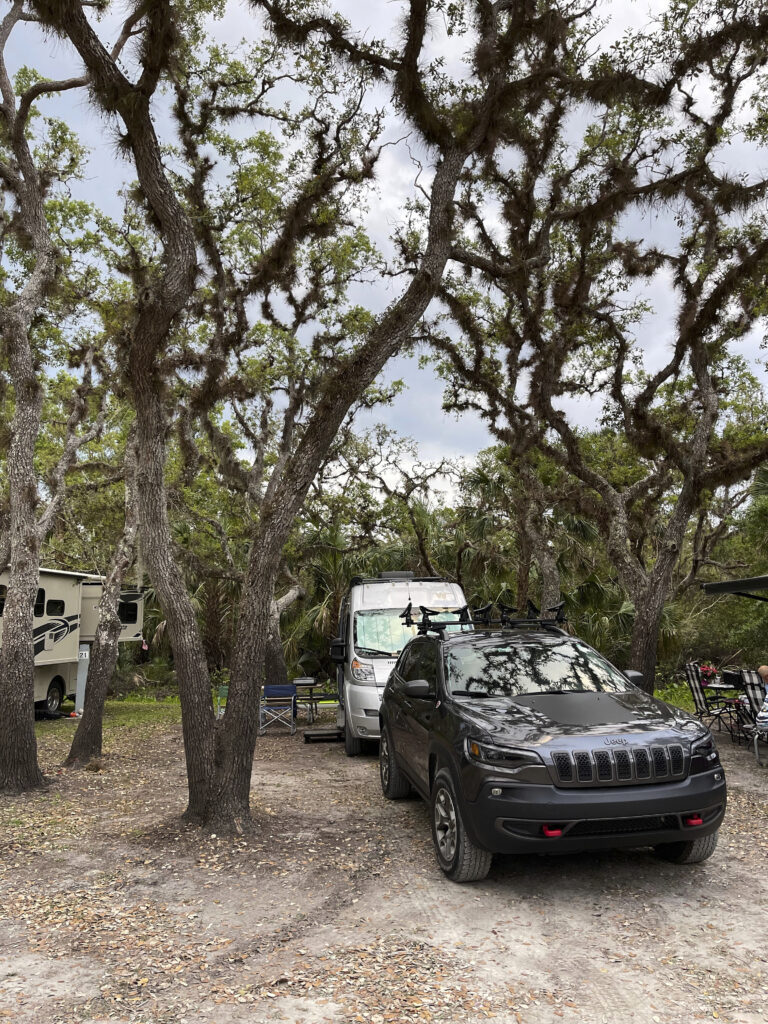 Dates:
March 8 – 12, 2023
Miles:
340
Campsite:
22
Amenities:
Water, Electric
What did we learn?
The Verizon gateway works on the road,
no need to take a vacation day
Would we go back?
Yes
Website:
http://venicecampground.com
---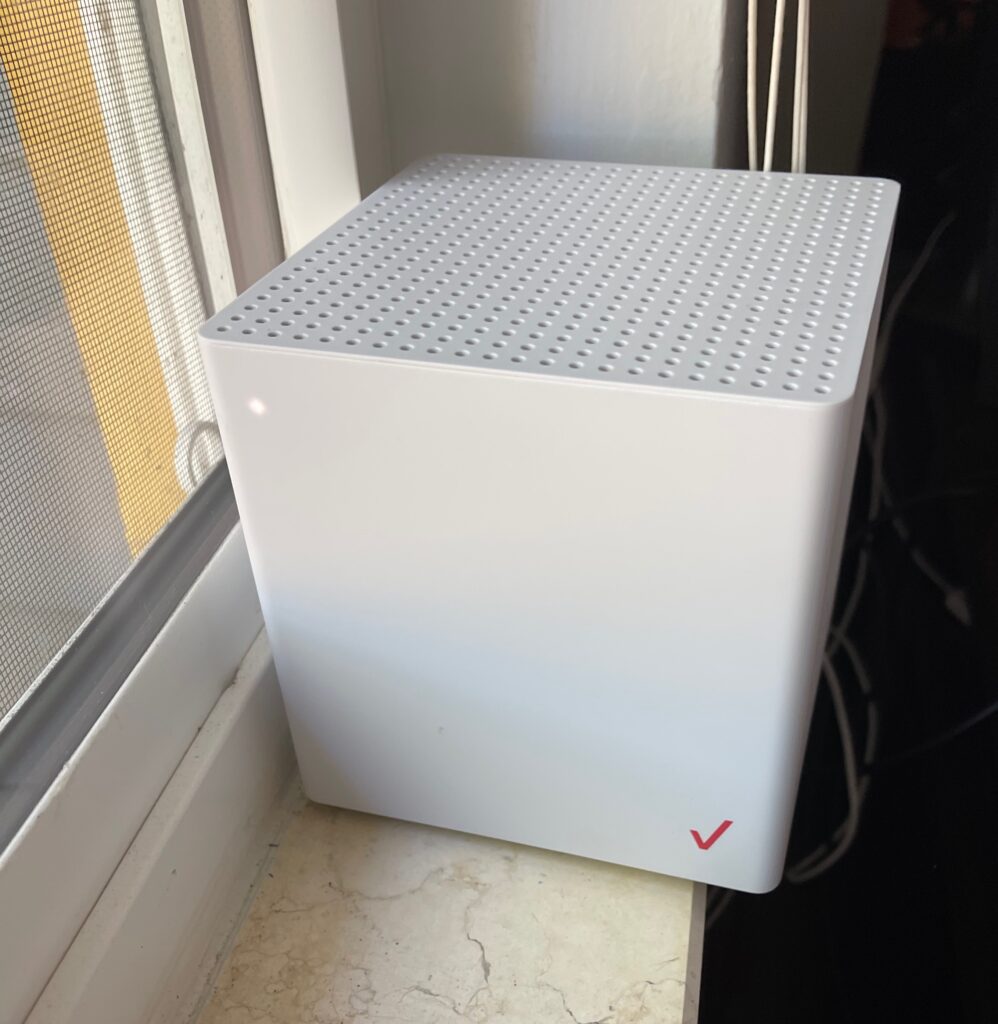 Wayne had a seminar he had to take this year and the local one was full so we looked around the state to see where he could get in and where we could explore. Venice FL was open so we booked a few nights at Venice Campground. This is the first commerical/private park we have stayed at. Our plan was to take the Kayaks on the Jeep so Wayne could take the car into town for the seminar. I would then work out of the RV using the Verizon Gateway that we got at the Tampa RV show. Venice Campground is on the Myakka River so we would kayak the river after work and on the weekend. Pretty much everything worked out as we planned. The Verizon gateway worked really well. I did not see any difference between working from home or from the van. I just had 1 less monitor. The Verizon Gateway is a white box that connects to 5G Internet wirelessly and you can unplug it from your home and plug it into your RV, so you do not need a hotspot or WeBoost, or Starlink. One bill for all our Internet needs. We tested it on our first 2 trips of the year and it worked well in the middle of Okeechobee so we were certain it would work closer to a town.
On Thursday after work, we kayaked up the river and on Friday we kayaked down the river. The river at this point is tidal and the tide was at the end of the high tide turning to low tide. The current was not bad and it was nice to be the only ones on the river both evenings. We did not see much wildlife but the scenery was pretty. A good spot for happy hour.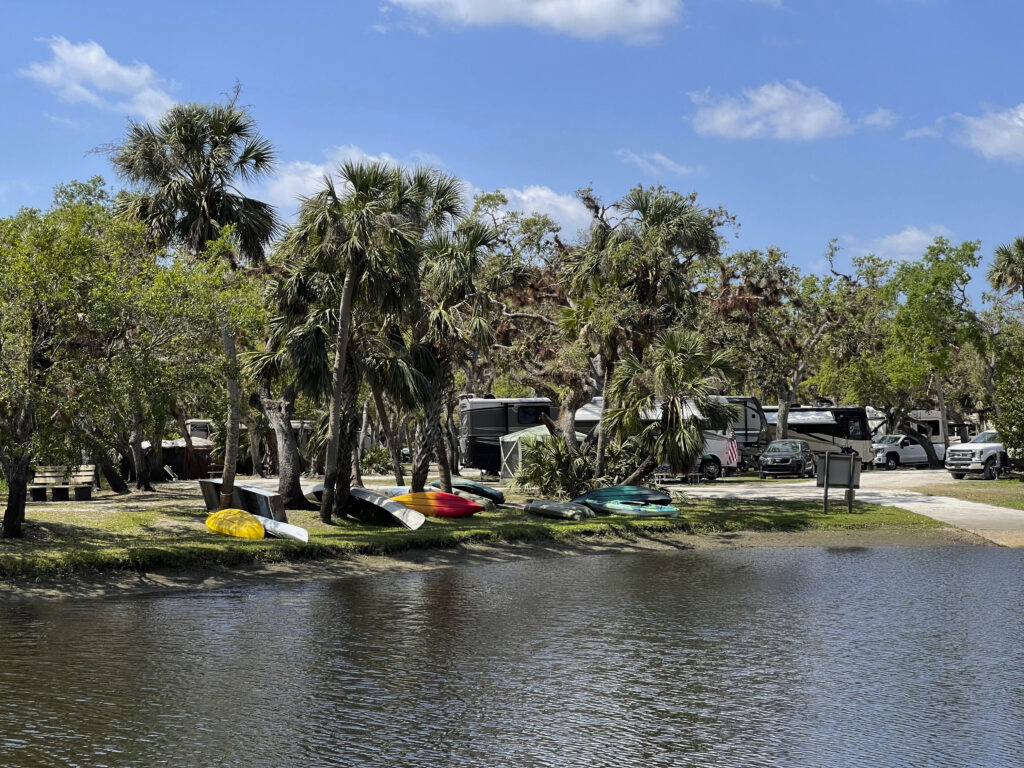 On Saturday we drove into town and we were surprised to find the local Farmers Market. There were some chocholate crossaints that we could not pass up. Then we took a short walk to Venice Beach. Then drove north to Sarasota to visit Marie Selby Gardens where there was a Tiffany themed exhibition.
---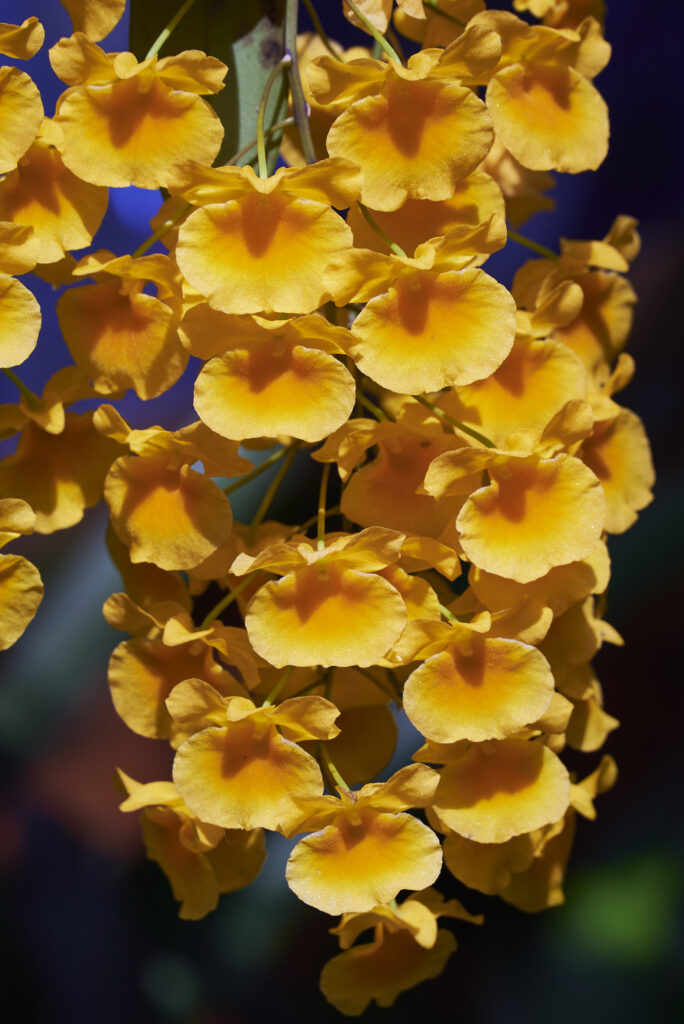 ---
---
NOTE: All photos and videos are the property of Wayne and Margaret Shoemake. If you want to use them, please click on the contact us page and email us.