| | |
| --- | --- |
| Dates: | March 25 – April 2, 2023 |
| Campgrounds: | 4 |
| Miles driven: | 535 Miles |
| What did we learn? | It is hard to decide what to bring Kayaks or bikes? |
---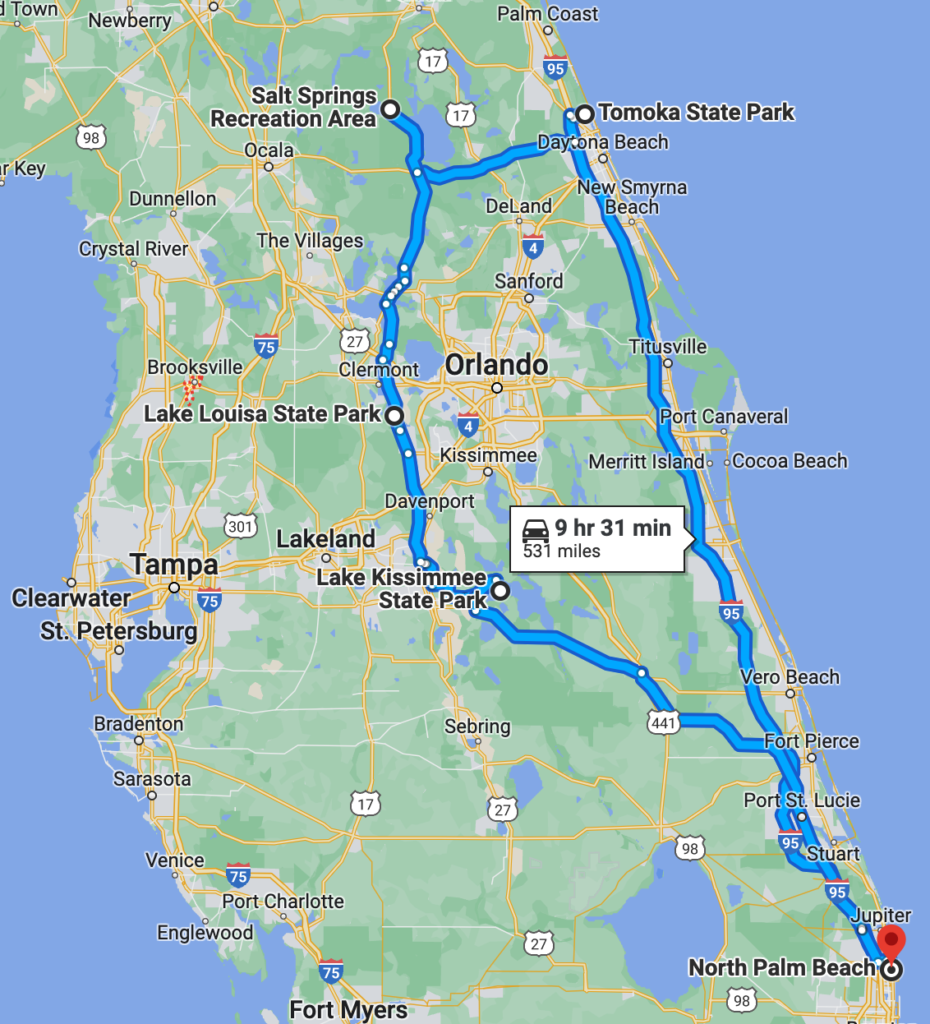 Our trip turned into a spring break trip. We had 2 weekends booked back to back and decided to take the whole week off and add another site in the middle of the week. It was hard to decide if we should bring kayaks or bikes on the trip. We decided on kayaks as we were going to be near water at all the stops. Unfortunately, our battery issue has not been fixed so if the van is unplugged for a certain amount of time the van battery goes dead and the van will not crank. Wayne was hesitant to drive to the kayak launch areas and leave the van unplugged for an extended period of time. This is understandable but was frustrating. In the end, we should have brought our bikes and rented kayaks.
We stopped at Buc-ee's in Dayton Beach to see what all the fuss is about and see about this ice made from scratch. HAHA. It was a horrible experience. There is no organization at the fuel pumps and people are going this way and that way. It was crazy. Then the store was packed with people and the lines were crazy. Needless to say, we did not buy anything. The bathrooms were clean. The only nice part of the whole experience was we met a fellow Travato couple in the parking lot. They were on their way to St Augustine for the weekend.
---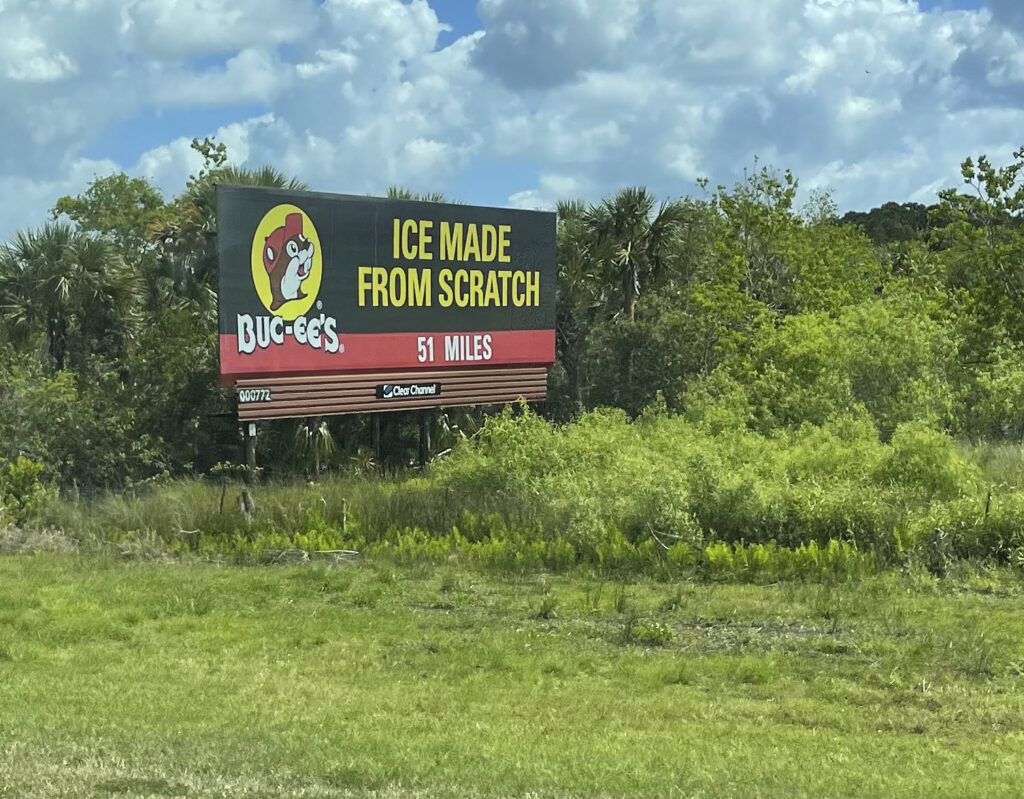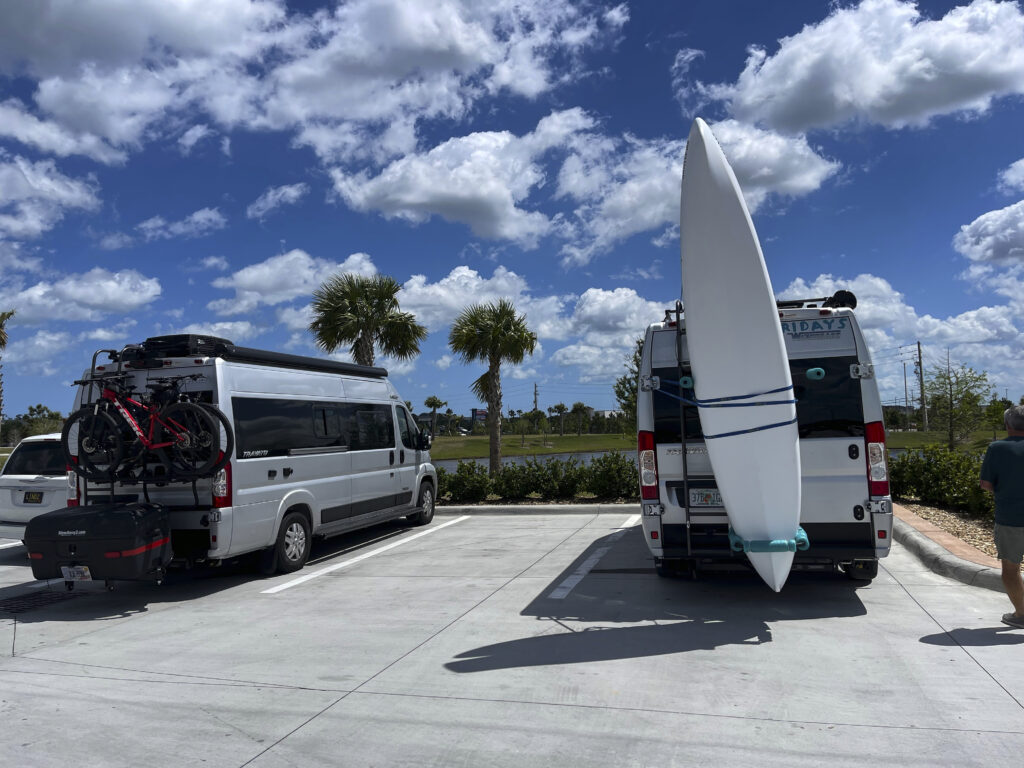 ---
NOTE: All photos and videos are the property of Wayne and Margaret Shoemake. If you want to use them, please click on the contact us page and email us.