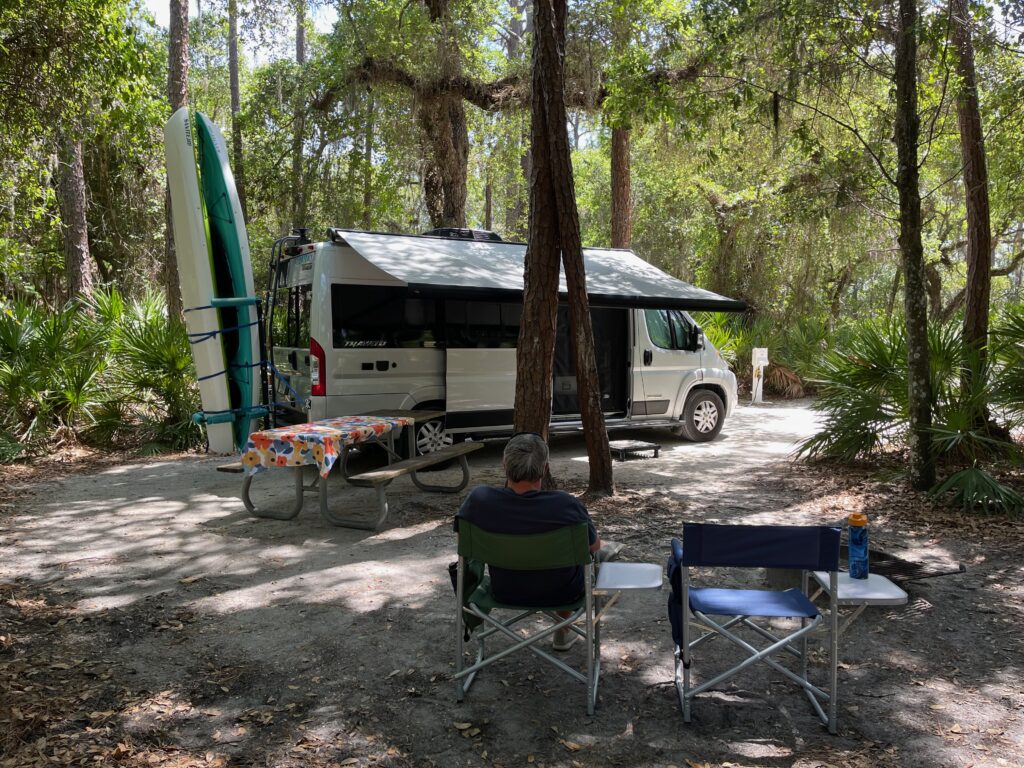 ---
After checking in with the ranger it is a 3-mile drive into the park to the campground. The sites here are very spacious and you cannot see your neighbor. At the park entrance, there is a sign to watch out for the White Backed Tussock Caterpillar as the spines on it can cause a severe reaction. They like to hang out in the oak trees. Of course, in our 2-night stay, we had 2 of them in the campsite and we had another come back home with us. It was dead in the bathroom but I know we banged the chairs off well but it still hitched a ride. Thankfully we did not touch them and knew to be wary of them. I think the squirrels knock the ones out of the trees as they were jumping around.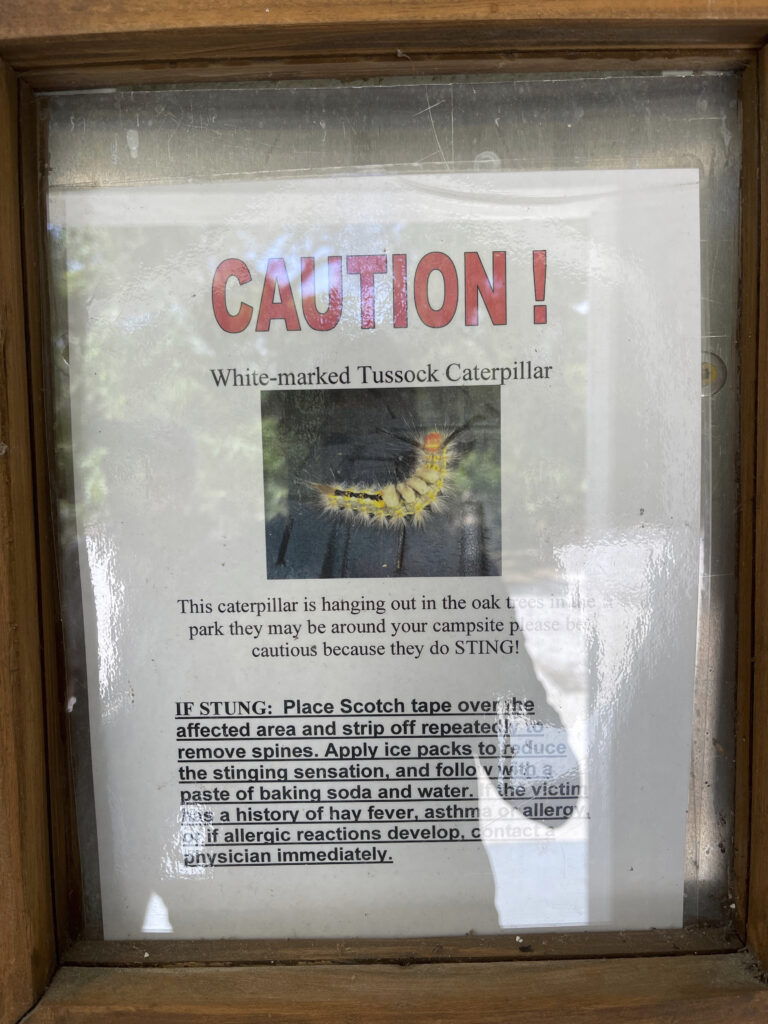 ---
Lake Kissimmee State Park also has two glamping tents for those that do not have RVs or do not want to tent camp. We did not look at them but they look really nice.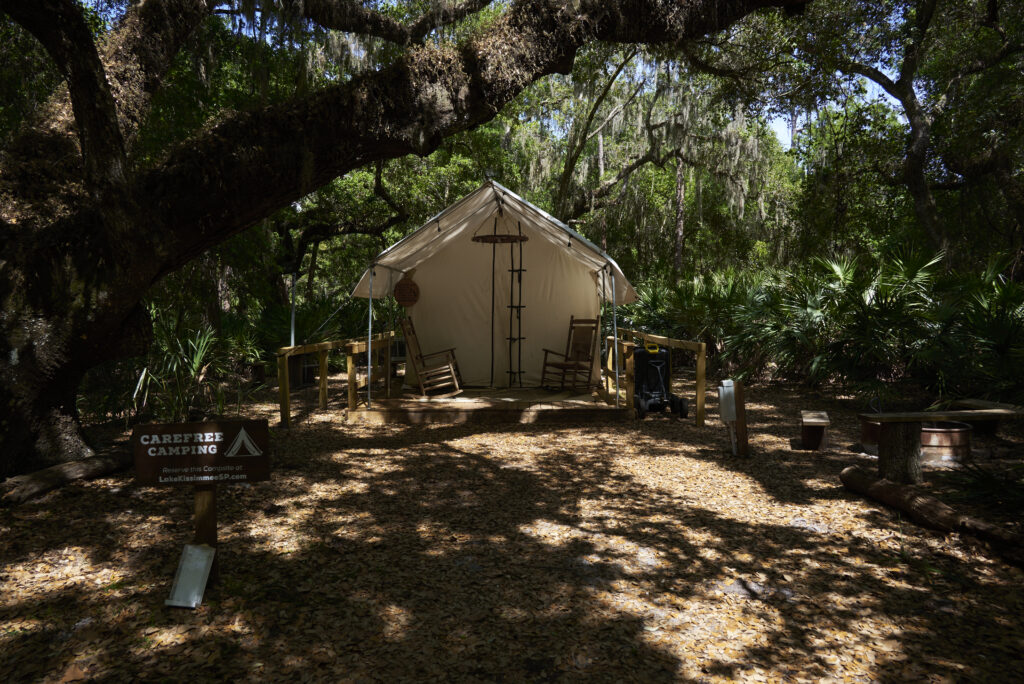 On our walk to the camp store, one of the rangers stopped to talk with us and mentioned the Cow Camp, which would be open on Saturday. It is a re-enactment of an 1876 Florida cow camp. One of our favorite books "A Land Remembered" by Patrick Smith depicts what life was like in Florida from the mid-1850s to the 1900s. The park has scrub cattle and horses that are descended from the cattle and horses that Ponce De Leon left in Florida. The only other park that has them is Paynes Prairie. A few of the scrub cows and a Marsh Tacky horse are in corrals for the day so you can see them up close. They typically have free rein in the park at other times. The Park ranger/cowboy tells you all about the lifestyle of America's first cowboys. He demonstrates cracking the whip, which is where the name cracker comes from. They like to answer any questions you might have. As a bonus, there is a bald eagle's nest that had an immature eagle in it off in the distance. We saw the parents flying around.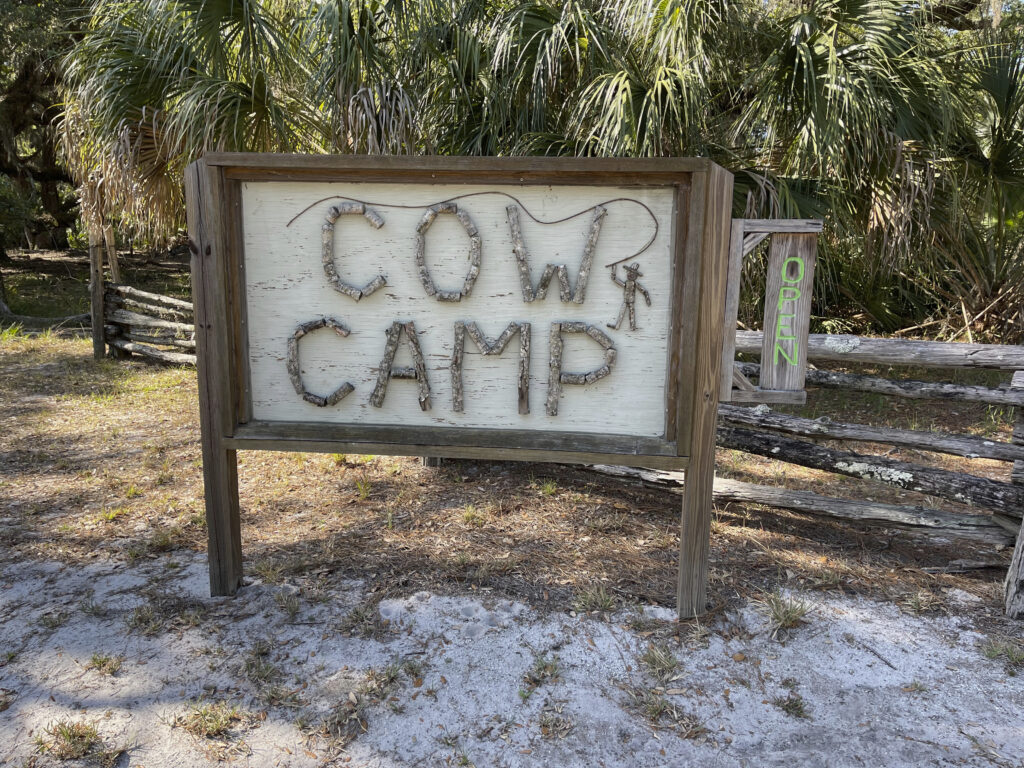 Animal encounters: Swallow-tailed Kite, Pileated Woodpecker, Bald Eagle family in a nest, Gopher Tortoise, White-Tailed Deer, White Backed Tussock Caterpillar, Armadillo, Black racer
---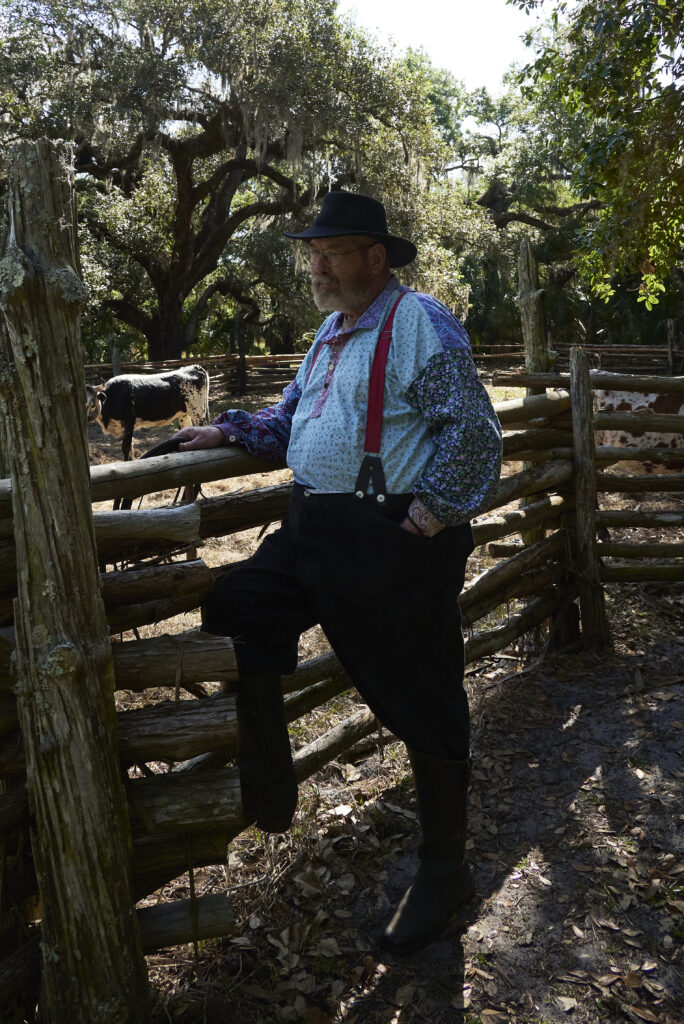 ---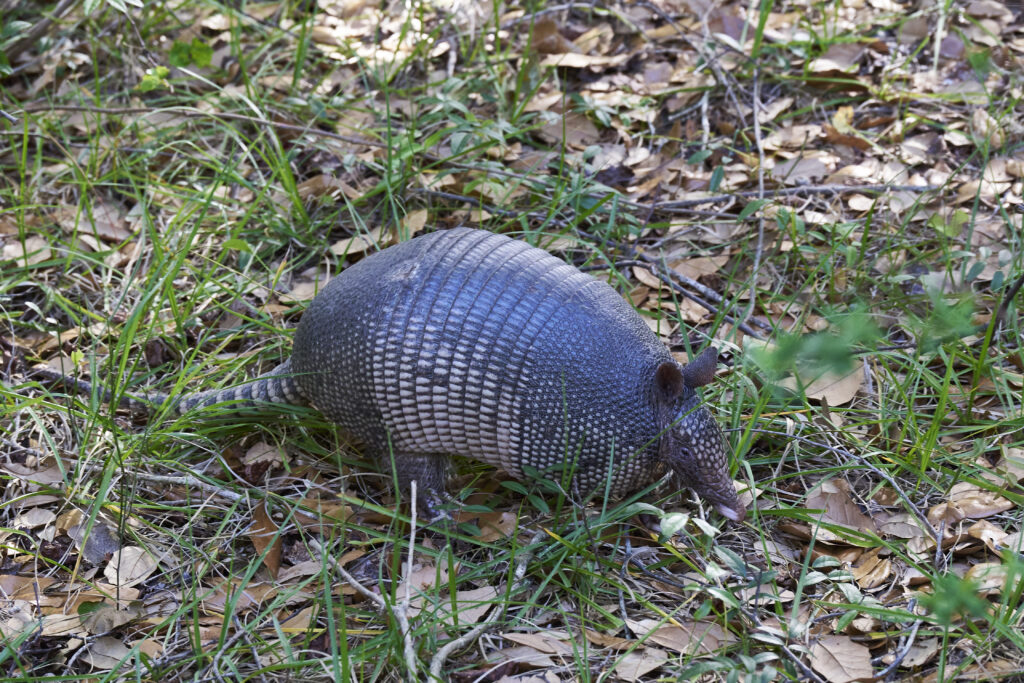 ---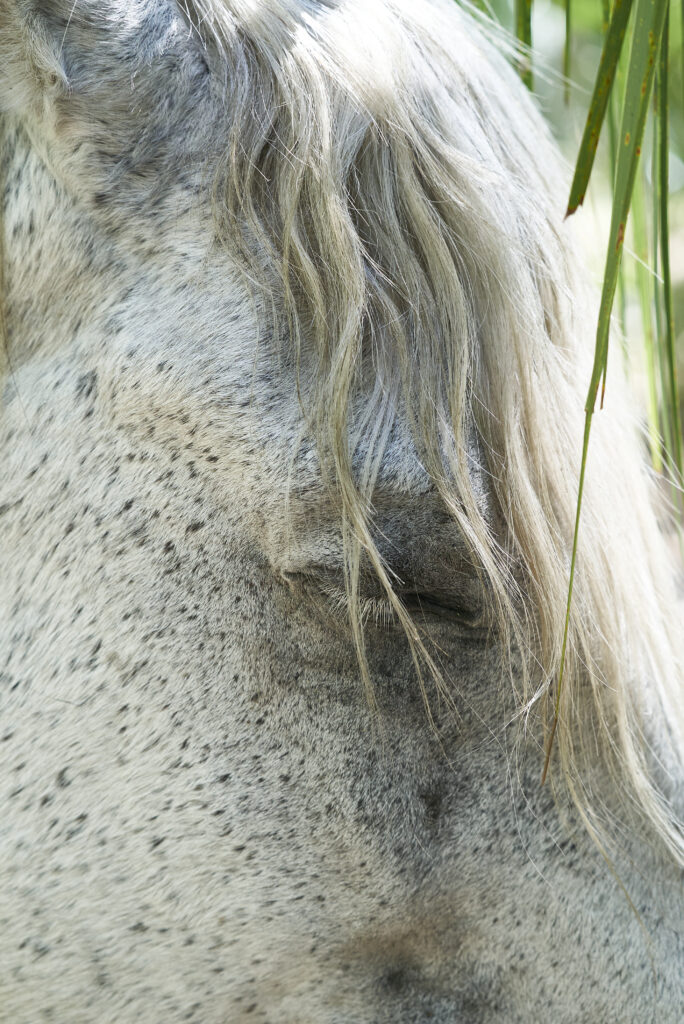 ---
NOTE: All photos and videos are the property of Wayne and Margaret Shoemake. If you want to use them, please click on the contact us page and email us.