---
After check-in, it is a 3-mile drive to the campsite area. This park is hilly and you can get to 3 lakes Lake Louisa, Hammond Lake, and Dixie Lake. We settled into the campsite and walked around the area. I think we have the largest campsite and the smallest van. All the campsites are large it is just this one which is a drive through looks really large.
We did not kayak here but we did drive to Lake Louisa for sunset pictures with the cypress trees. We hiked the trail that goes around Hammond Lake. This is where we saw most of the snakes and the butterflies on the scat. It was a really good hike and the experience of seeing the butterflies and beetles eat the scat was insane. The prickly pear cactus was blooming so we were able to get some good photos and videos of bees and insects in the blooms.
---
If you do not have an RV and do not want to tent camp, Lake Louisa State Park has cabins as well as eco tents and Yurts with air conditioning you can rent out.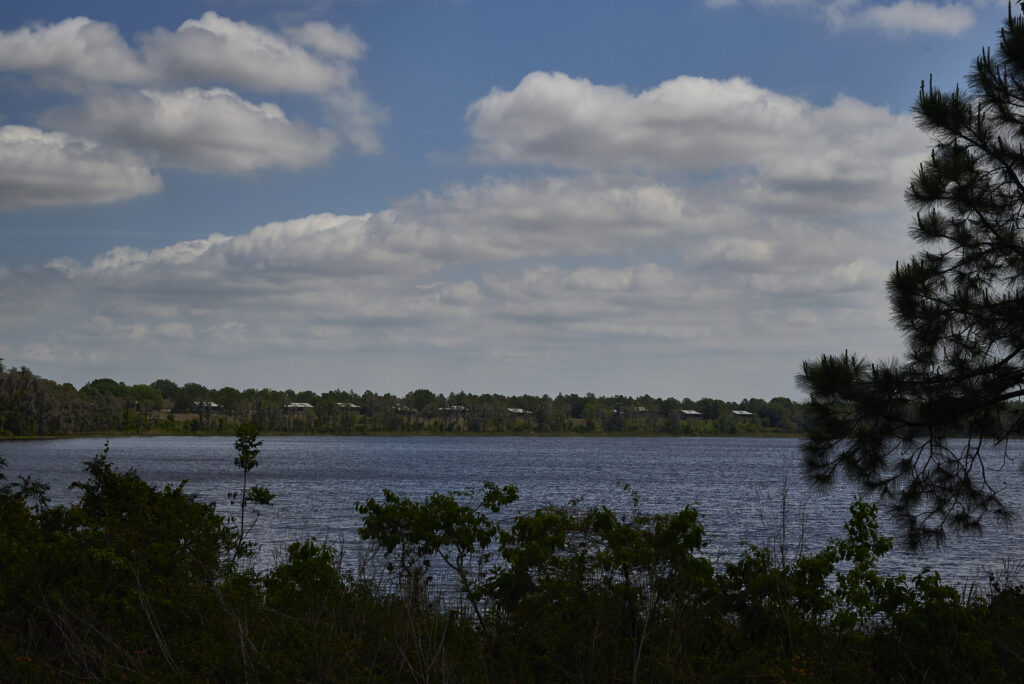 This area of Florida is really growing. Right across the street from the state park a new development is being constructed. All up and down Rt 27 there are new developments under construction. If it weren't for the park the whole area would be mowed down and houses erected. I cannot see how the roads in this area are going to be able to handle all the new cars that will be coming. The traffic is already a nightmare and it will only be getting worse.
Animal encounters: Gopher Tortoise, 5 Black racers, undetermined snake, Painted Bunting, Gulf Fritillary butterfly on scat, Millipede, snake bones, Swallow-tailed Kite, Osprey family, Raccoon, Rabbitt, Blooming prickly pear cactus, Passionflower vine.
---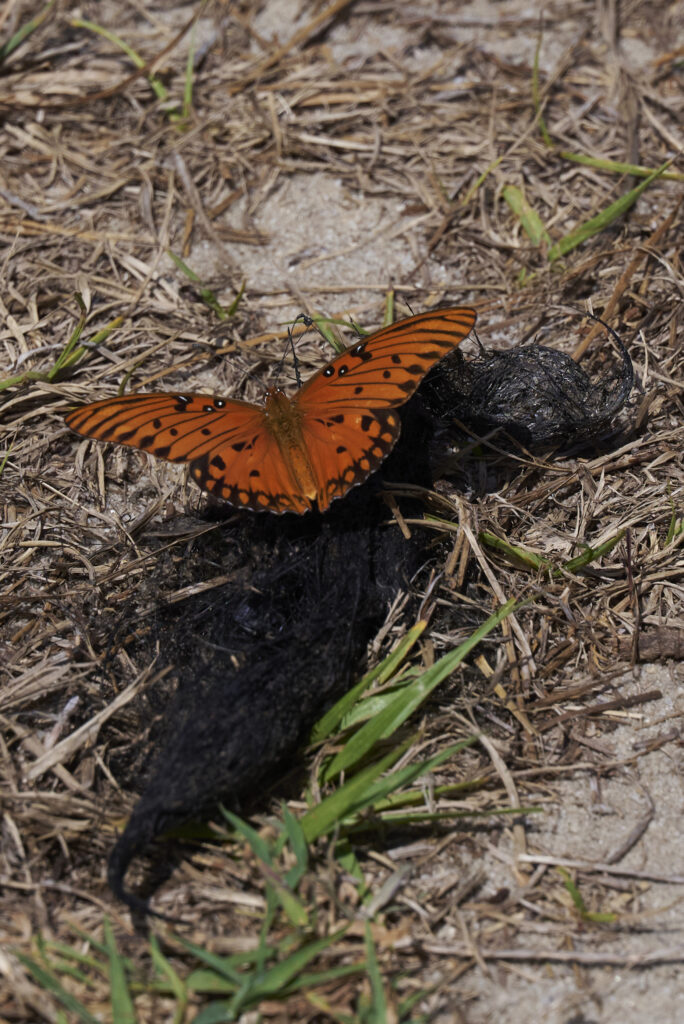 ---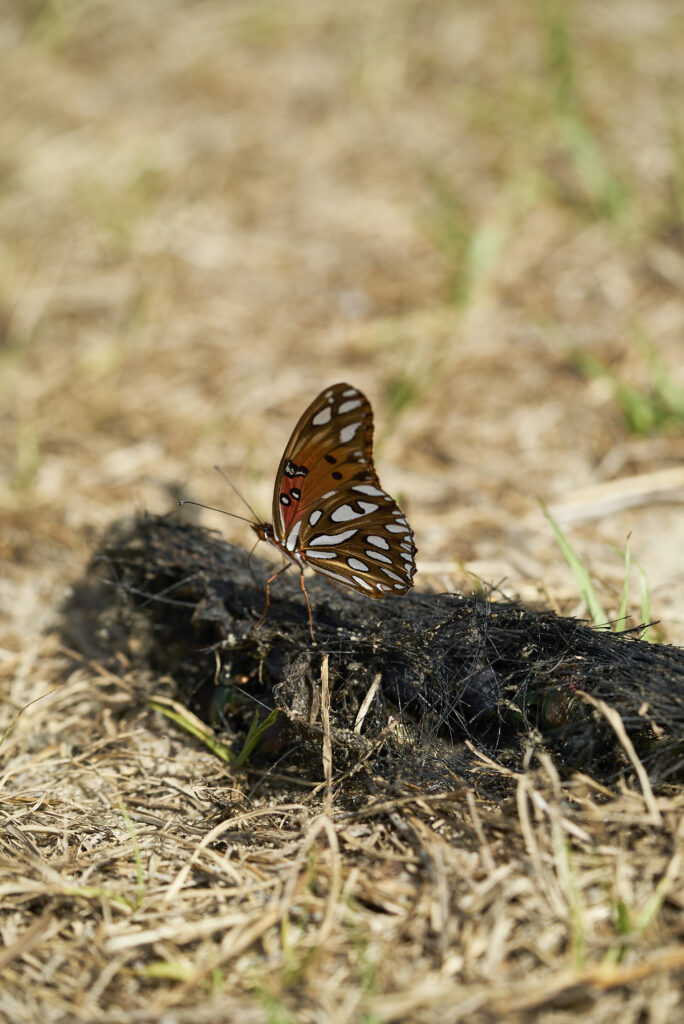 ---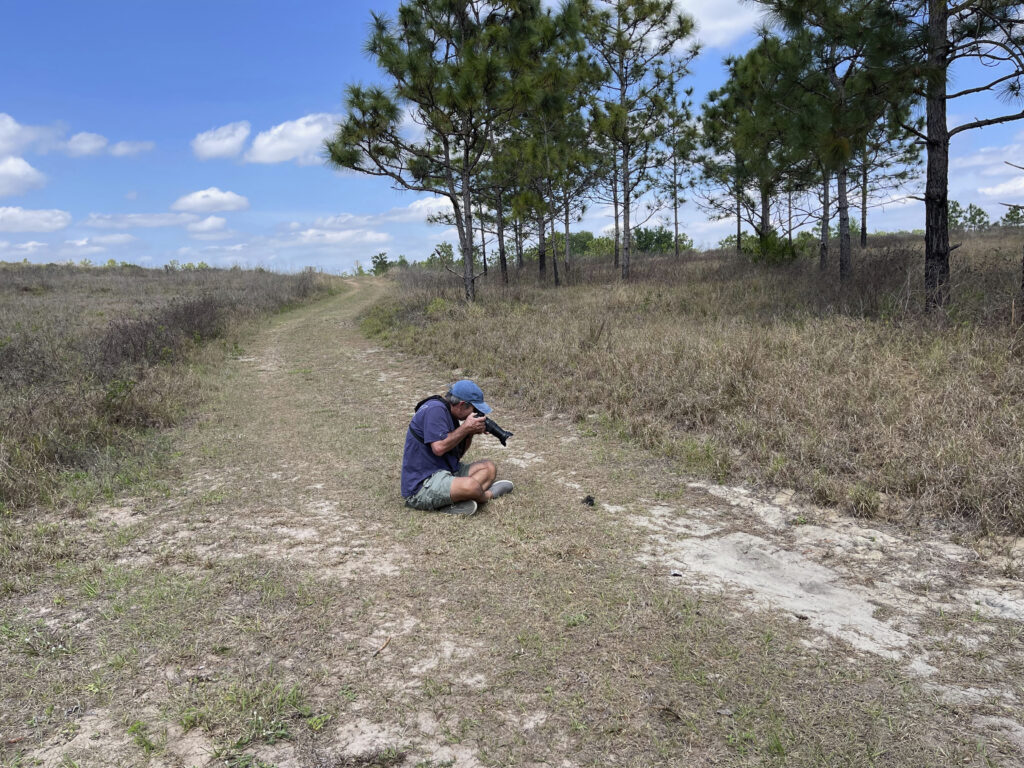 NOTE: All photos and videos are the property of Wayne and Margaret Shoemake. If you want to use them, please click on the contact us page and email us.