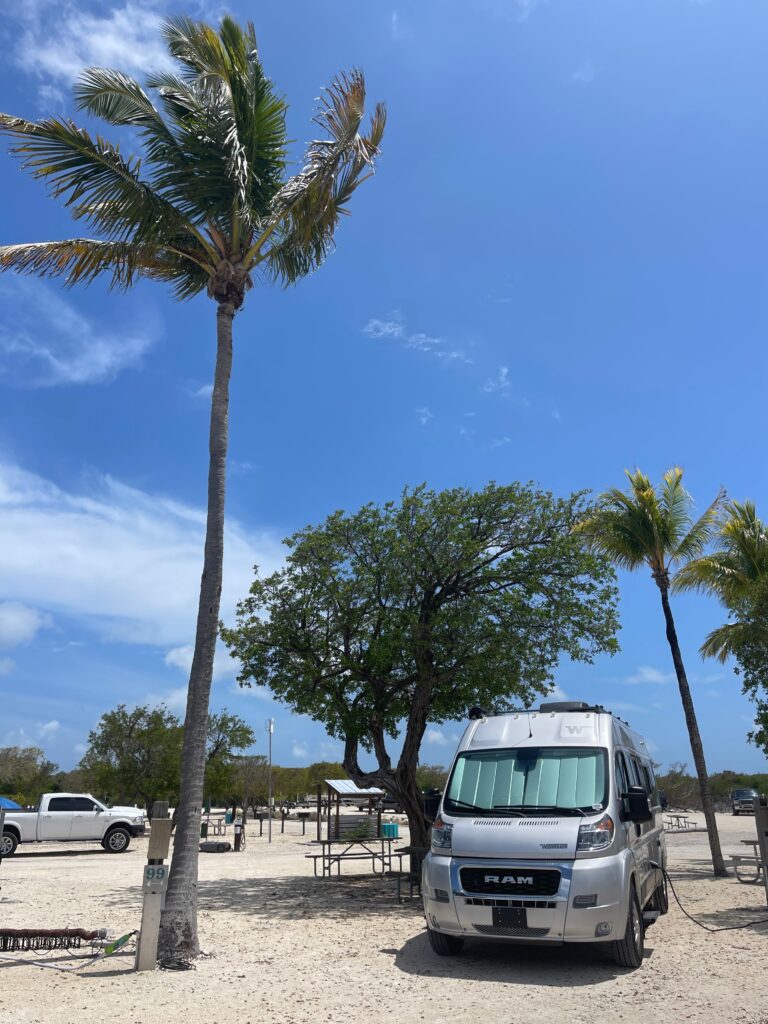 ---
Our first trip to the Florida Keys won't be our last. This is one of the first times we actually enjoyed the Florida Keys. All campers know it is tough to get a campsite at Bahia Honda State Park. Big Pine Key Resort is about 3 miles south of Bahia Honda at the tip of Big Pine Key. The resort was clean and people-friendly. It is definitely a great alternative to the state park. It does cost more but for a short weekend, it was fine. Our site was 1 back from the ocean and had 2 trees which gave us some shade. Florida in June is hot but the Keys are even hotter.
In some of our best trips, we have no plan. This is just the case. We were on Keys Time without a care in the world. Once we were all settled off we went exploring on our e-bikes. We rode over to No Name Key to see if we could see the endangered Key Deer. The Key Deer is the smallest subspecies of the North American white-tailed deer. There are only 700 -800 key deer, which weigh between 55 – 75 pounds and stand about 24 – 36 inches. Over our stay, we saw about 30 Key Deer in the campground, crossing US 1, and in marsh areas of Big Pine and No Name Key.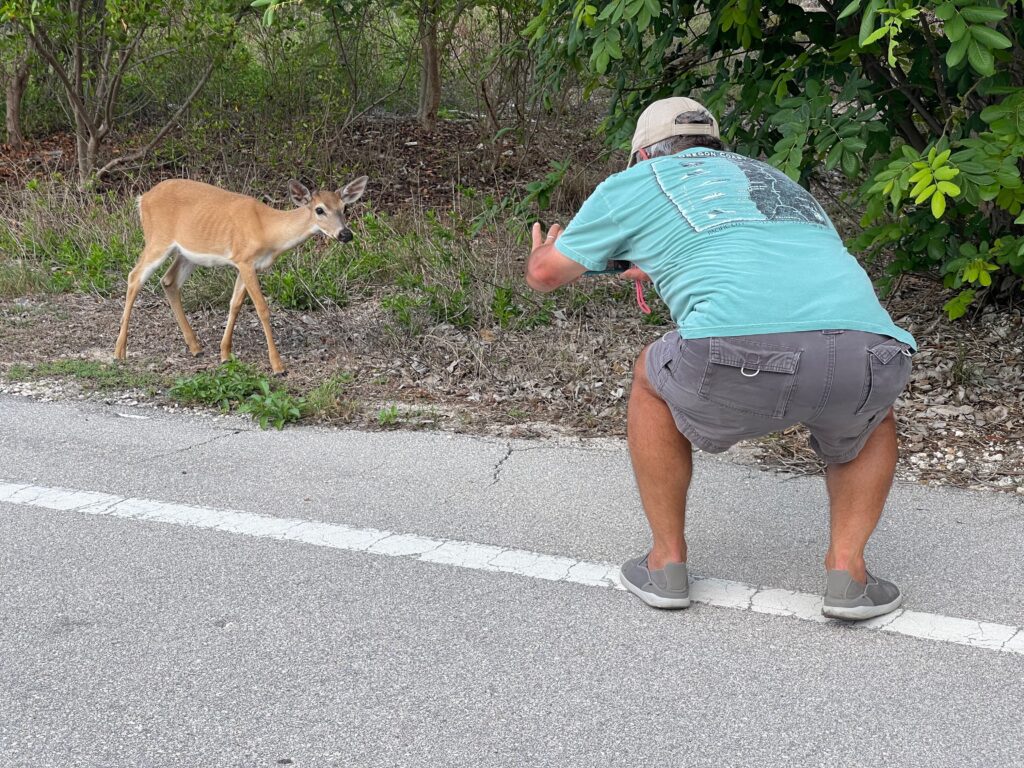 No Name Pub is a local as well as a touristy restaurant. It has been voted the best pizza in Florida and locals rave about its fish dip. The conch chowder is one of the best I have tasted. The walls and ceilings are covered in one-dollar bills. We tried to find the bills our nieces put up over 15 years ago. The waitress said they have never taken any of the bills down and it was estimated a few years back to have $500,000 on the walls. A very nice retirement if a hurricane does not blow it away. We ate here 2 out of the 3 nights. It was just too hot to cook out plus we are on vacation. Over sunset drinks, we planned out our weekend. Sunday Key West, Monday boat trip, and kayaking in the backcountry with Captain Bill of Big Pine Key Adventures.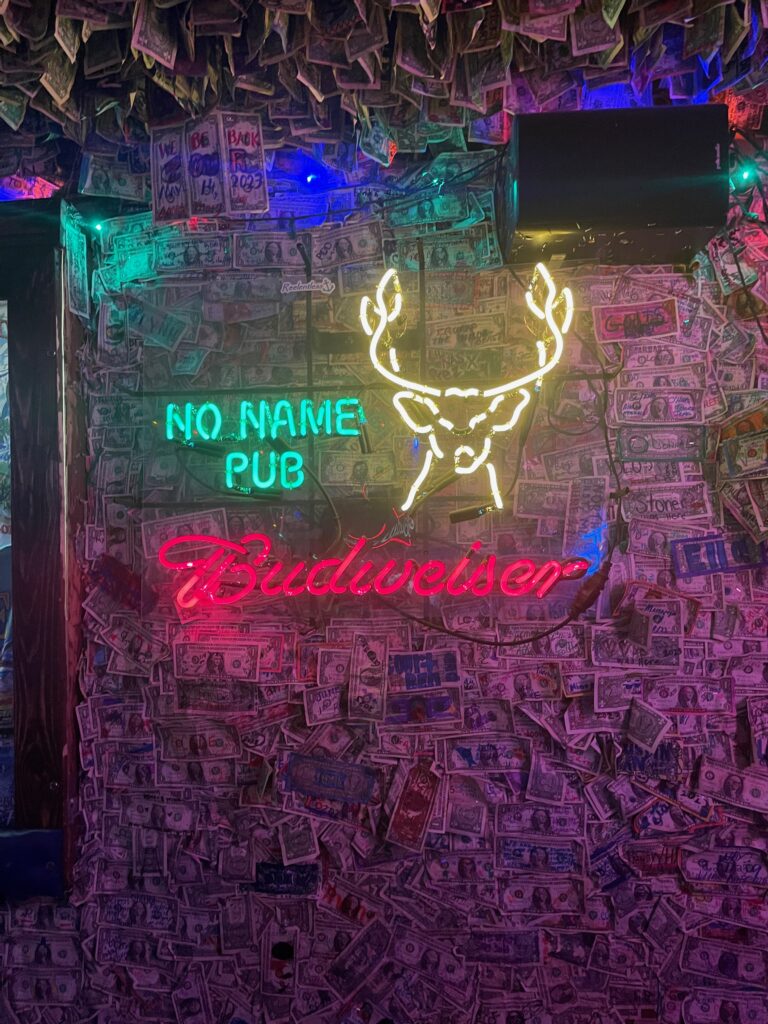 Sunday we decided to drive to Key West and walk around in the heat. Wayne was not too happy about it but there were some places that were air-conditioned to cool off. I found a lot to park the van in, which was free. It was 2 blocks from Whitehead Street. From the looks of it, not many people know about it as there were empty spots when we arrived and when we left. We spent the day south of Duval, visiting the Southern Most stop in the US, Hemingway House, Little White House, Mile 0 of US 1, and looking at all the neat houses, front porches, and overall Key West vibes.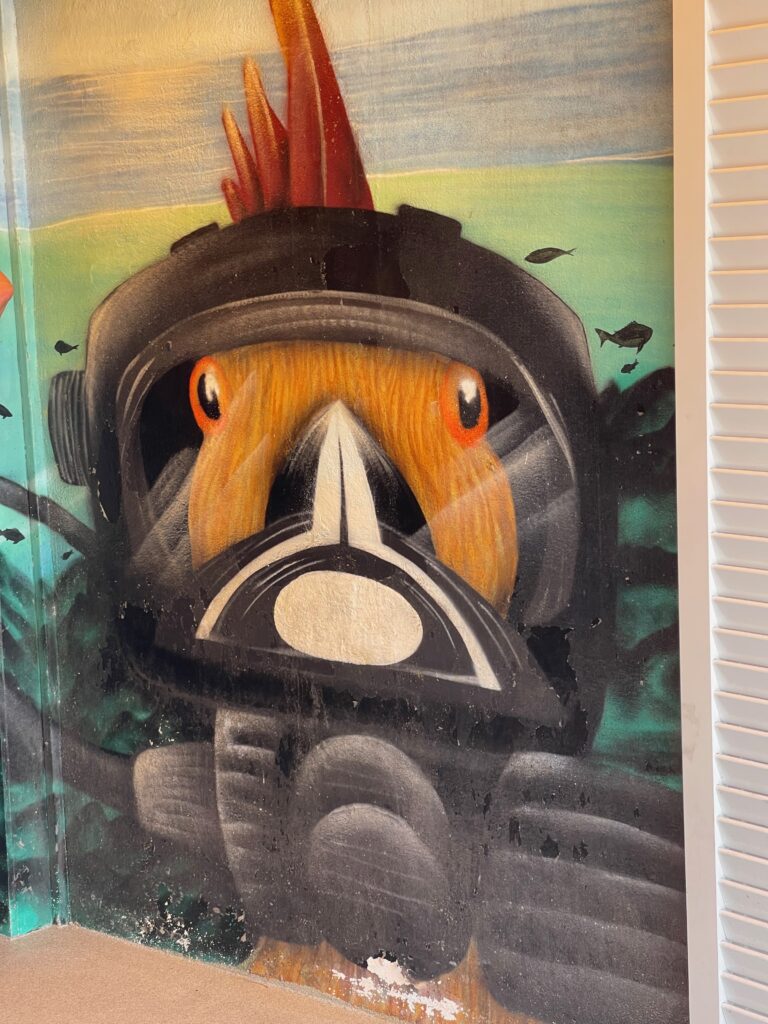 Mondays boating adventure into the backcountry was great. Over the years of coming to the Keys we either stayed on land or went diving in the upper Keys, so getting out on a flats boat into the backcountry was a new experience for us. The water was clear and the weather was almost perfect. The wind was out of the southwest so it was not glassy smooth.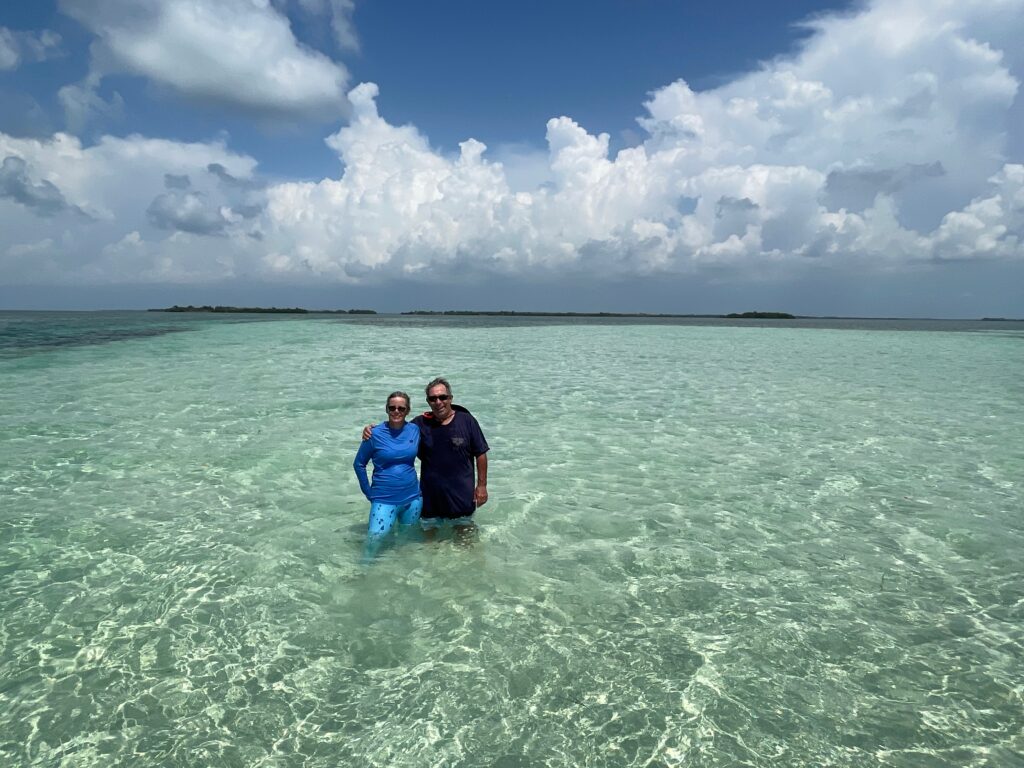 On the drive home, we stopped at Bahia Honda State Park to check it out and purchase an Annual State Park Pass. This way we can go into any State Park we want and not have to worry. The pass really paid for itself last year and we visited parks we never would have gone to. The Florida State parks are clean and well-run. We have learned so much from the rangers and signage in the parks about our state. Curry Hammock State Park and Long Key State Park were also on the drive home so we stopped in to visit and check them out and get some ideas on what to do on our next trip to the Keys.
Wildlife sightings: Key Deer, White-Crowned Pigeons, Polydactyl cats, roosters, hens, lemon sharks, stingrays, loggerhead sea turtle, frigate birds, cormorants
---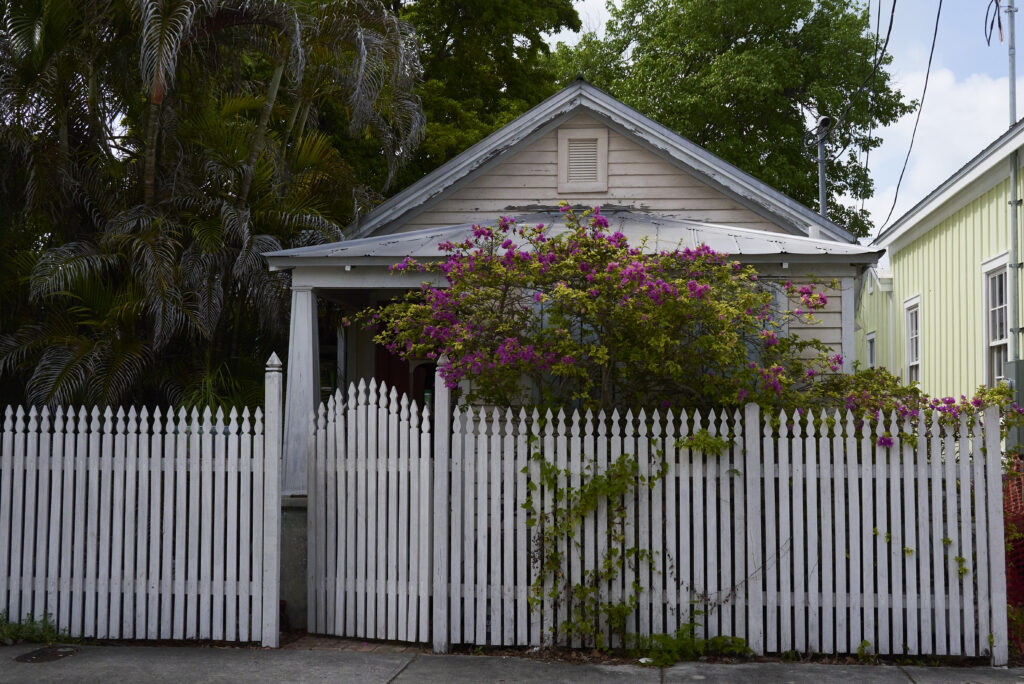 ---
---
NOTE: All photos and videos are the property of Wayne and Margaret Shoemake. If you want to use them, please click on the contact us page and email us.