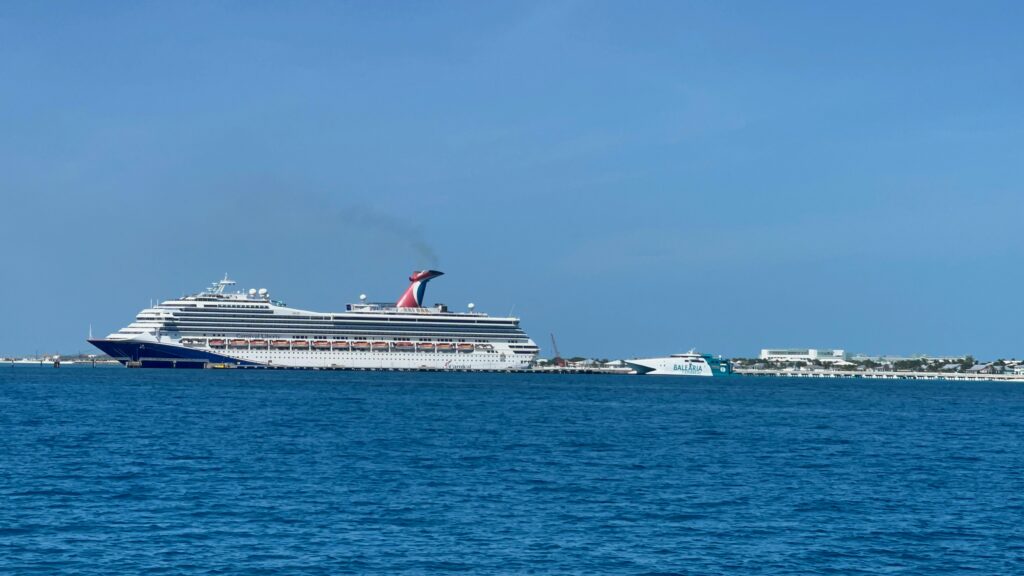 ---
My sister asked if she could get married on my birthday and of course, I said yes. Wayne wanted to do something special for me as this was a big one. We decided to do something we have always wanted to do but never have. We booked a trip with our local dive shop, Force-E, to swim with dolphins in the Bahamas. They had 3 trips this year but July 9th was the only one we could go on, so we booked it. There is a ferry that leaves from Ft Lauderdale to Bimini. It would be a day trip a very long day trip. There were 6 of us on the trip and 4 other people were added once we arrived at Neil Watson Bimini Scuba Center. This was a snorkeling trip. The trip was flawless and on top of it, we saw over 20 dolphins. We had 2 pods of spotted dolphins and a smaller pod of bottlenose dolphins all at once. As we were dropped in to swim with them 1 pod of spotted dolphins swam off, but we were still swimming with 13 dolphins and the interaction between them was amazing. The spotted dolphins were flipper slapping, rolling over, chasing the bottlenose dolphins, and just curious. It was an experience I will never forget.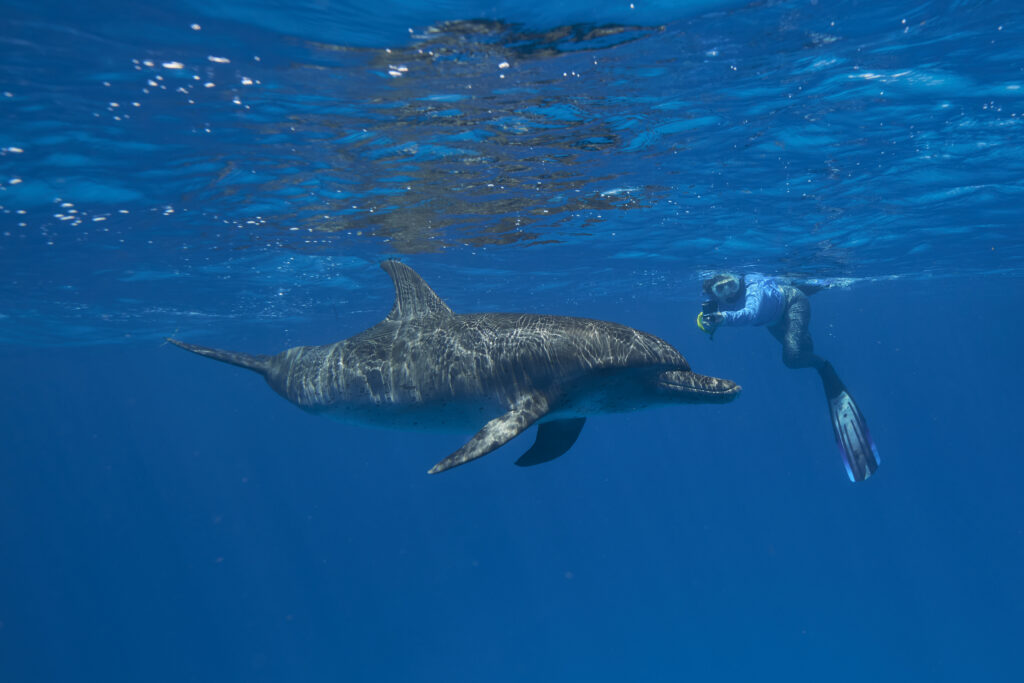 ---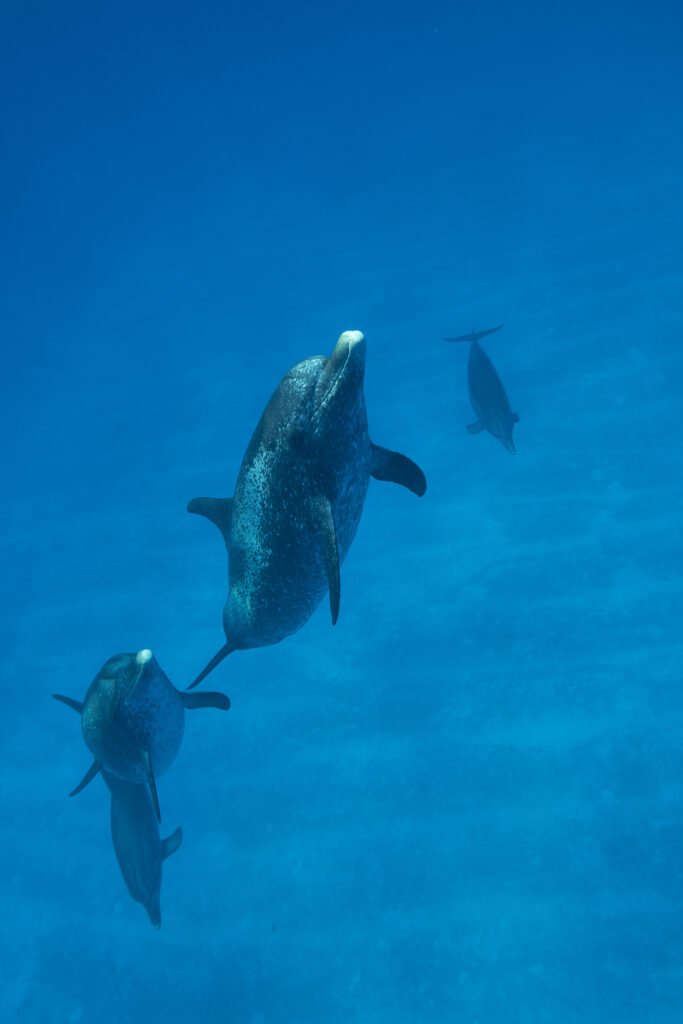 ---
Video by Margaret Shoemake, Music by Bob Marley "Sun is Shining"
---
My sisters' wedding was a great reason to get the whole family together. Now 4 generations. The whole weekend was jam-packed with activities and fabulous company.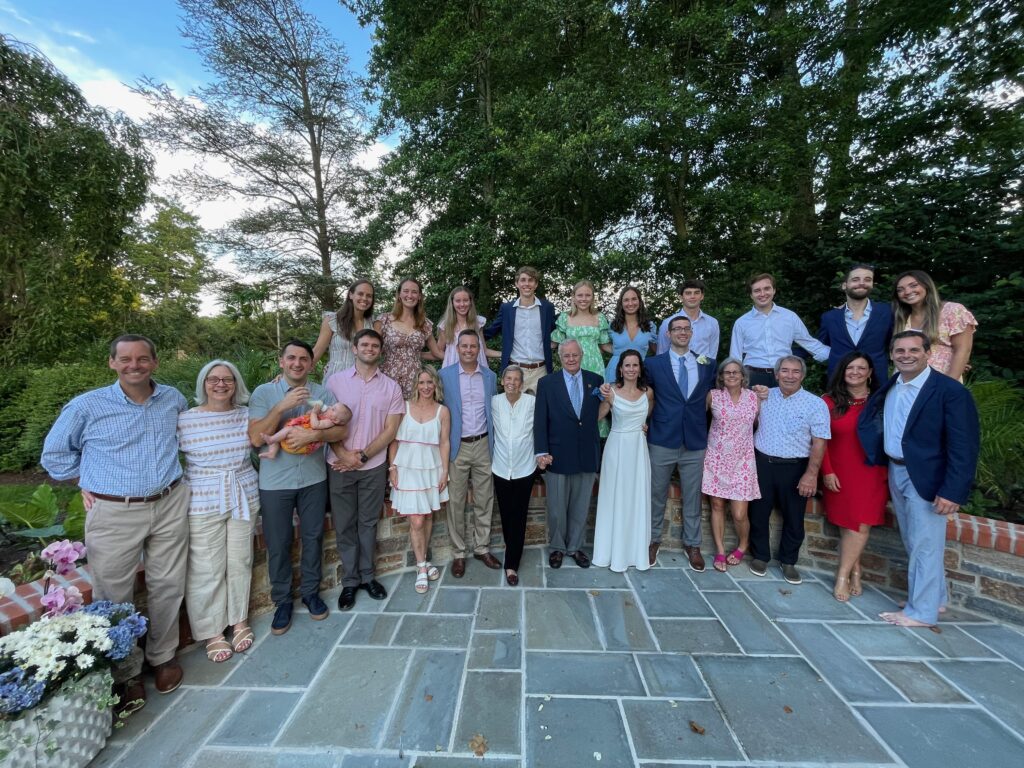 The photo above credit: Brian Rechtiene
---
Note: All photos and videos unless otherwise stated are property of Wayne and Margaret Shoemake. If you want to use any of them please click the contact page and email us.