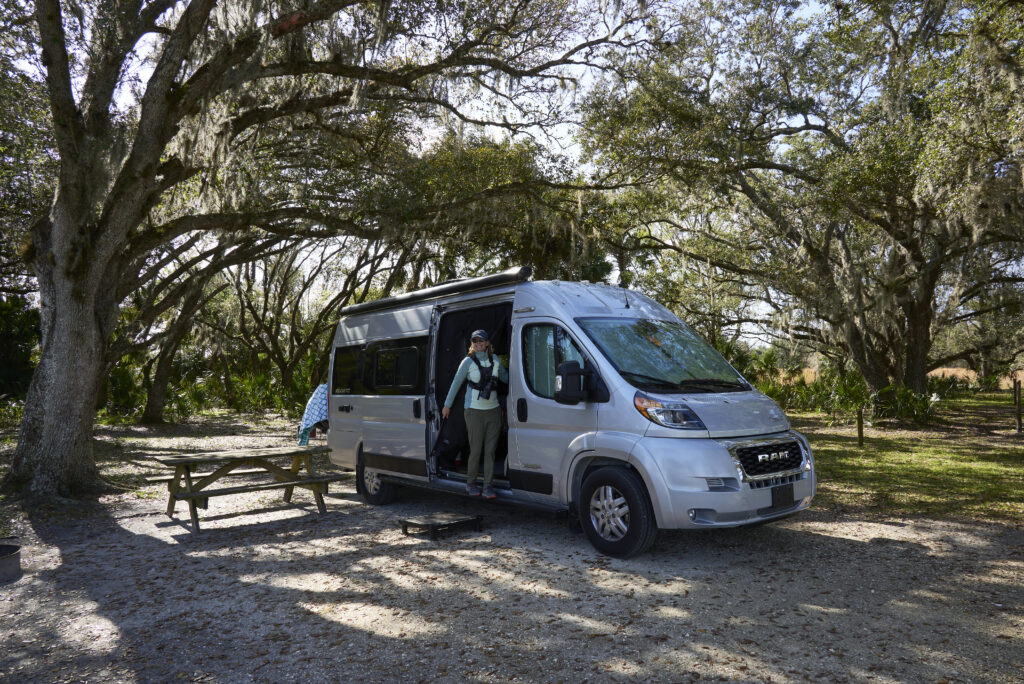 ---
2023 has started out slow on the RV camping front. We spent most of January working on the house so it is not the ugliest one on the block. I think the neighbors have appreciated all our work on the curb appeal. Wayne and I were in need of getting away and I had purposefully booked this weekend at Kissimmee Prairie State Park so we could go on the Buggy ride in the park. Due to the prescribed burning of a portion of the park that happened that week, the buggy ride was canceled. The park did call to let me know the ride was canceled. We decided to go anyway as we love the park and needed to get away. We arrived on Friday night and were able to check in just as the office was closing. We settled into the campsite and then walked around to catch the sunset. Saturday morning I noticed a sign saying there are night walks during the season so we asked at the office and sure enough if the weather is good the ranger will take a group on a night walk. It was no buggy ride, but it was a nice walk down to the gator hole and back. There were fireflies aka lightning bugs and the red eyes of the gators as we pointed the flashlights at them. All flashlights had a red filter on them so as not to disturb the wildlife. Ranger Steve talked about the Prairie and his Army experience. He even gave us a few tricks on how to find the North Star and calculate how long it is till sunset.

During the day, Wayne and I rode our bikes down Audubon Trail to see if we could get to the area we had to turn around back in Trip 6. We rode a good way down the trail but eventually came to some water we were not willing to cross. This is where the spider below jumped on the tire of Wayne's bike and I got some excellent pictures. There were a bunch of sundews along the way.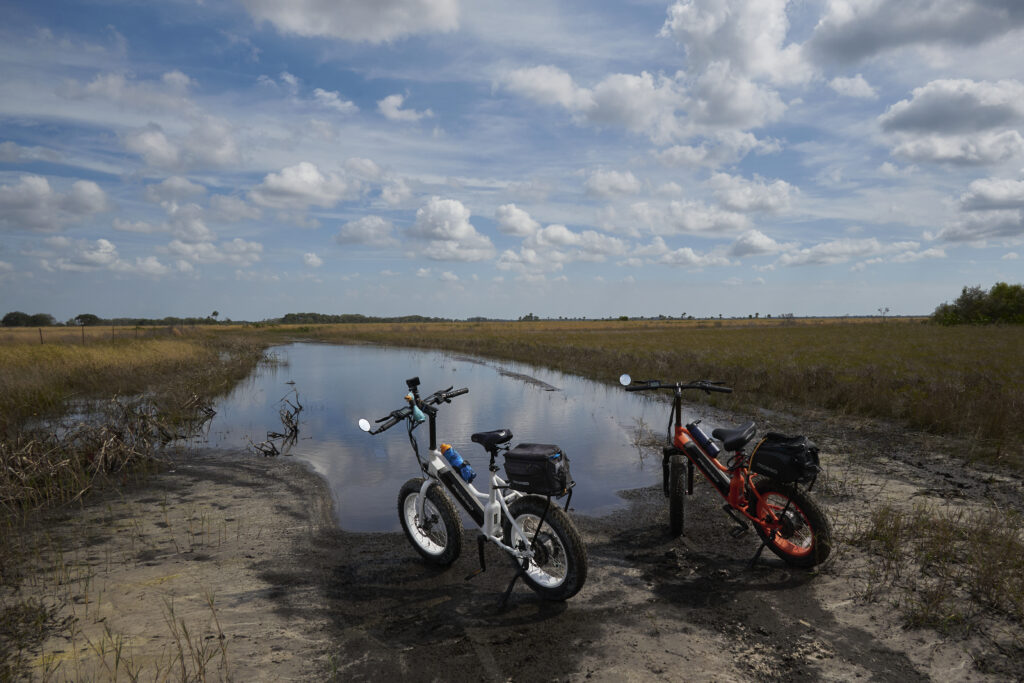 Peavine Trail was another trail we rode down and when we got to the end where the cattle pasture is and Double Trail starts the trail was completely overgrown. See pictures below of the traill from 1 year to the next. The park only maintains trails when they are burning the land. Ranger Steve mentioned that these are not necessarily trails but fire breaks.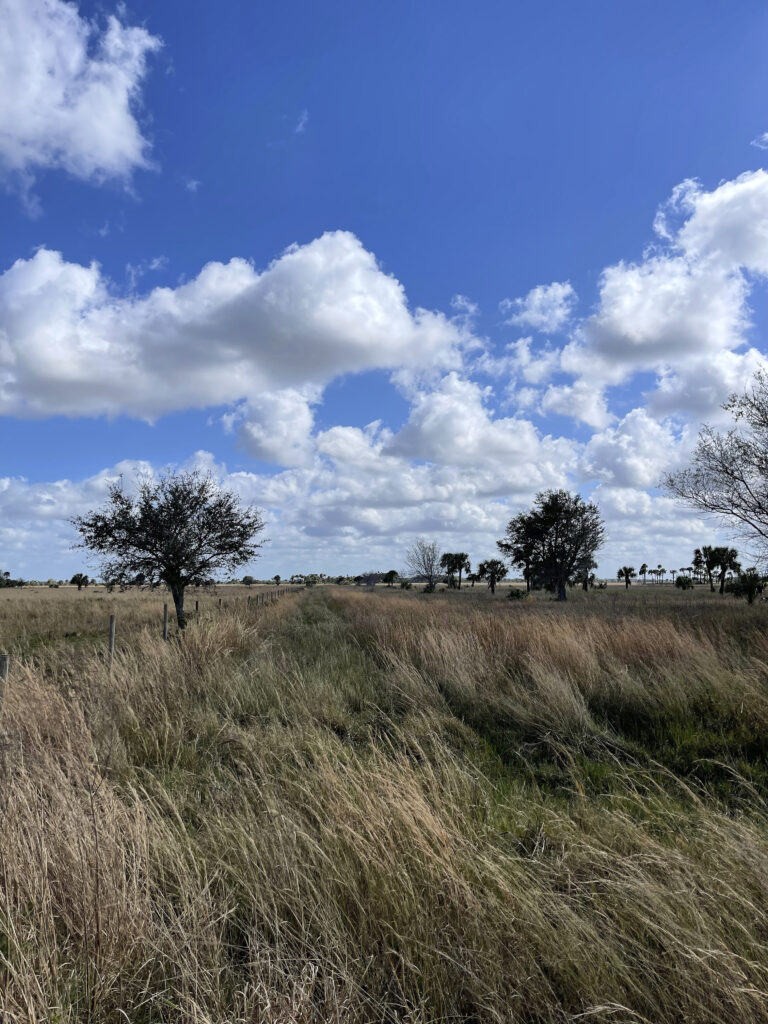 It was a great weekend, relaxing and full of animals.
Animal sightings: Rabbits, Turkey, Hawks, Black Racer Snake, Alligators, Swallows, Blue Heron, Meadowlark, Spider, Possum, Robins, Bald Eagle, Deer, Lightning bugs, and Gators at night
---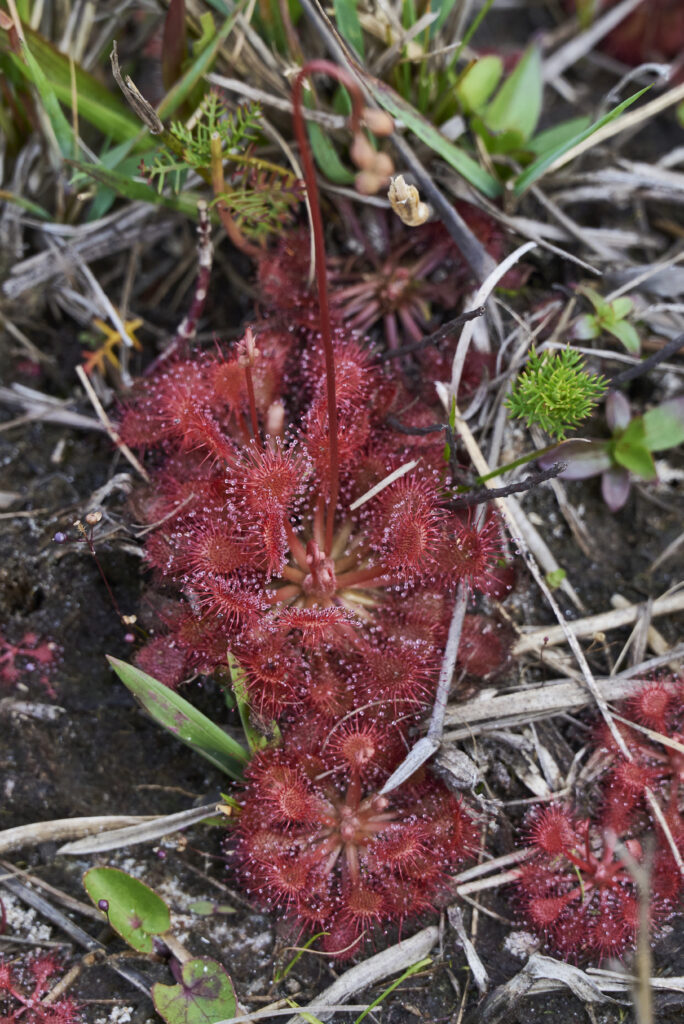 ---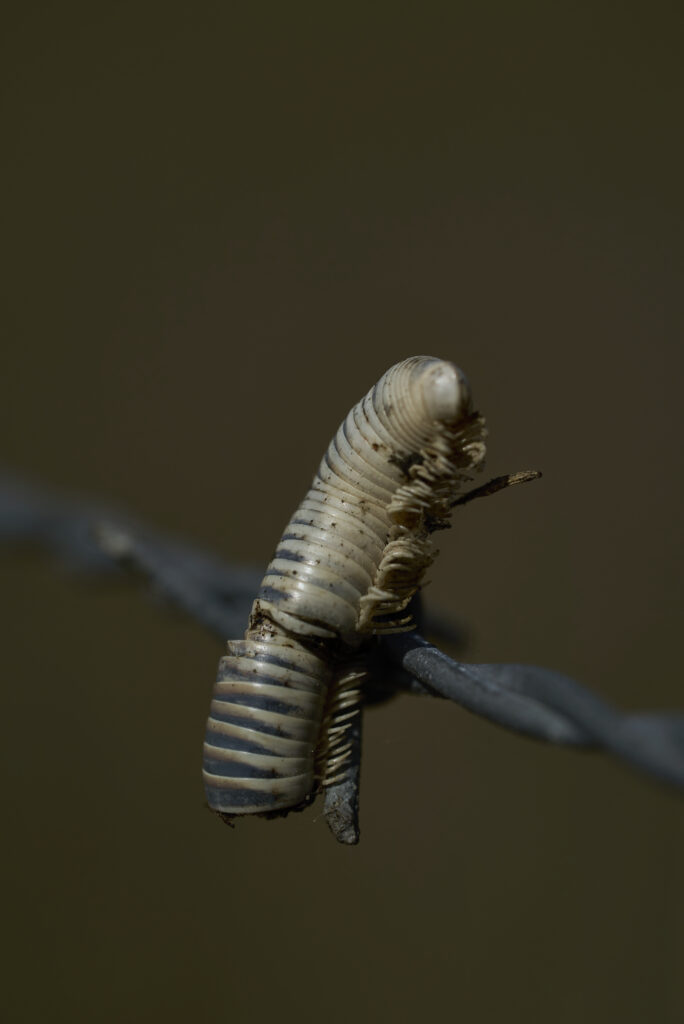 ---
NOTE: All photos and videos are the property of Wayne and Margaret Shoemake. If you want to use them, please click on the contact us page and email us.