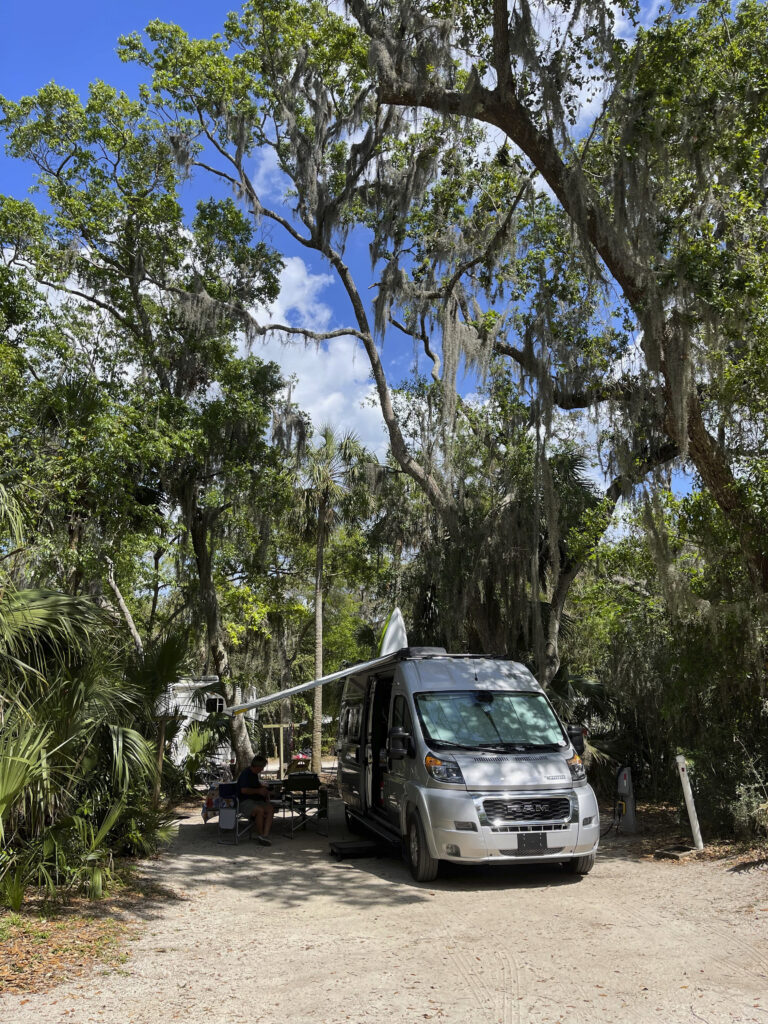 ---
We arrived on Saturday afternoon, it was easy to get into the park and easy to find our campsite. The campsite was private from side to side but we could see our neighbor behind us.
We walked to the outpost to check it out. The walk was about 3/4 of a mile and we saw a gopher tortoise on the side of the road. The outpost is stocked with pretty much anything you would need. They also serve beer and have chairs on the lawn overlooking the Tomoka River. Wayne bought a hat and we shared a beer and enjoyed the view. The rain came down really hard during the night and you could hear the thunder. In the morning you could see where the rain went through the campsite I felt sorry for anyone in a tent. It was a pretty bad storm, but Florida needs the rain as we are in a drought. The resurrection ferns came alive from the rain.
We kayaked up the Halifax River and around the point into the Tomoka River. After stopping at the outpost for ice, we continued down the Tomoka River against the wind into Strickland Creek. This is where the bottlenose dolphin was feeding. It was cool to see the dolphin chasing fish around for dinner. We paddled 6 miles and ended our trip at the outpost, did I mention they had craft beer? It was just getting too hard to paddle against the current and then against the wind. It was nice to have this option.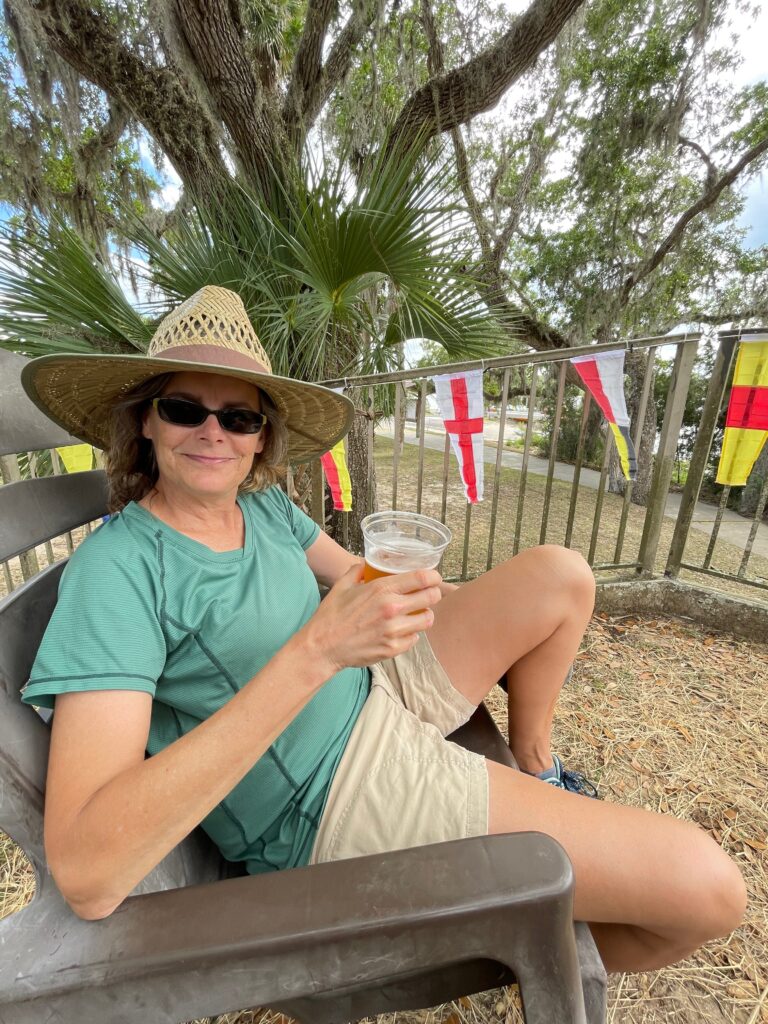 After walking around the park we decided to leave a day early to go to Salt Springs to see what that park had to offer and if there was better kayaking there.
Animal encounters: 2 Bald Eagles, Caracara, Pileated Woodpecker, Gopher Tortoise, Armadillo, Fiddler crabs, Kingfisher, Black Racer, Dolphin feeding
---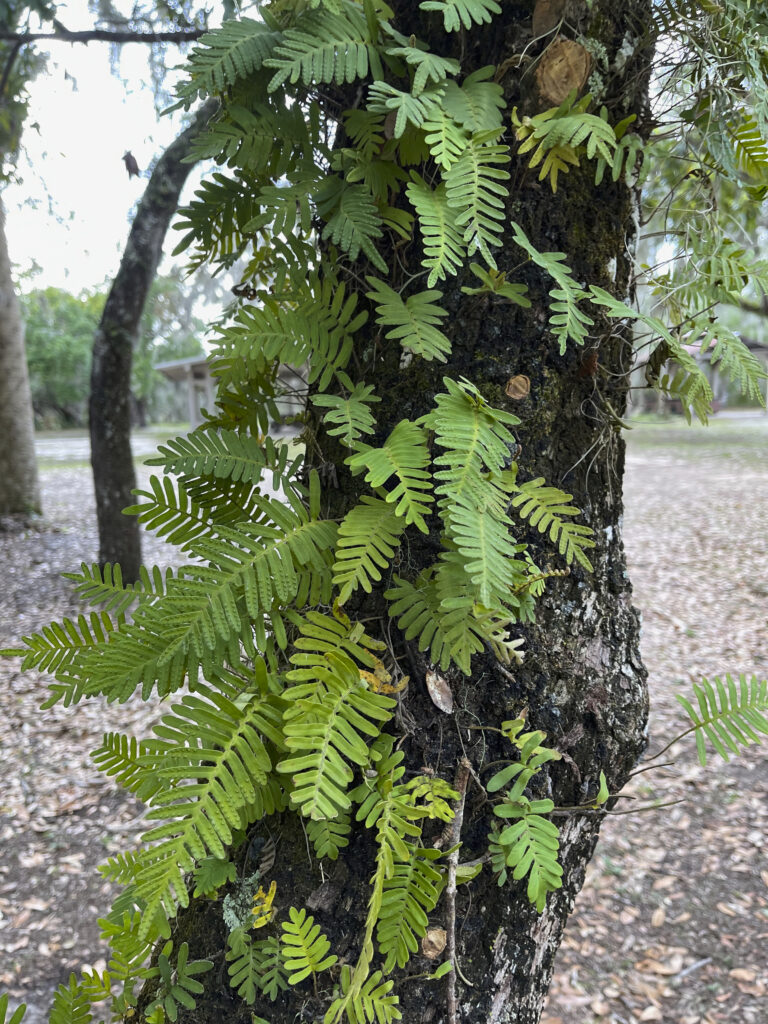 ---
NOTE: All photos and videos are the property of Wayne and Margaret Shoemake. If you want to use them, please click on the contact us page and email us.