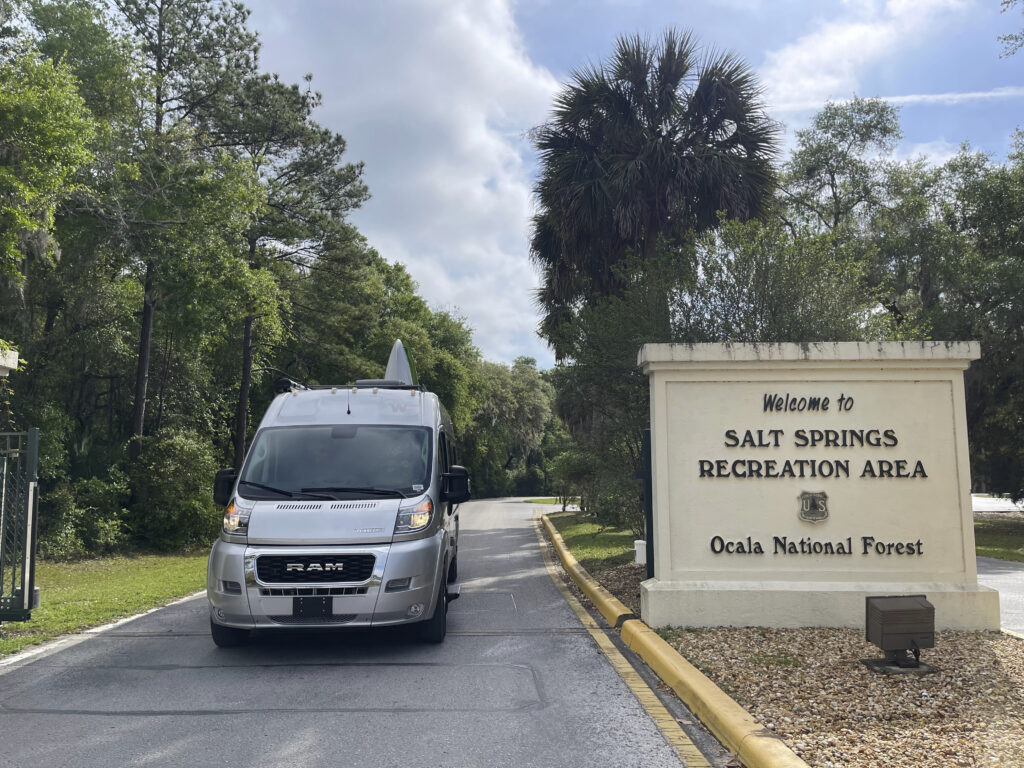 ---
Salt Spring Recreation Park is operated by National Park Service and they hold a few spots open on a First Come First Serve basis. We called in the morning and they had 25 spots open so we decided to pack up and drive the hour to see if we could get a spot. We got there in time to get a campsite. We checked out the kayak launch and it was down a dirt road and through the tented camp area. We decided to go park eat lunch and then kayak.
The spring opened into a lake and a wide river. We launched and went to look at the spring and then made our way down the canal into an offshoot. That is where the bald eagle was as well as an immature bald eagle. The offshoot became really narrow and we had to turn around. I heard baby alligators chirping but never saw them or their momma. We paddled about 2 1/2 miles.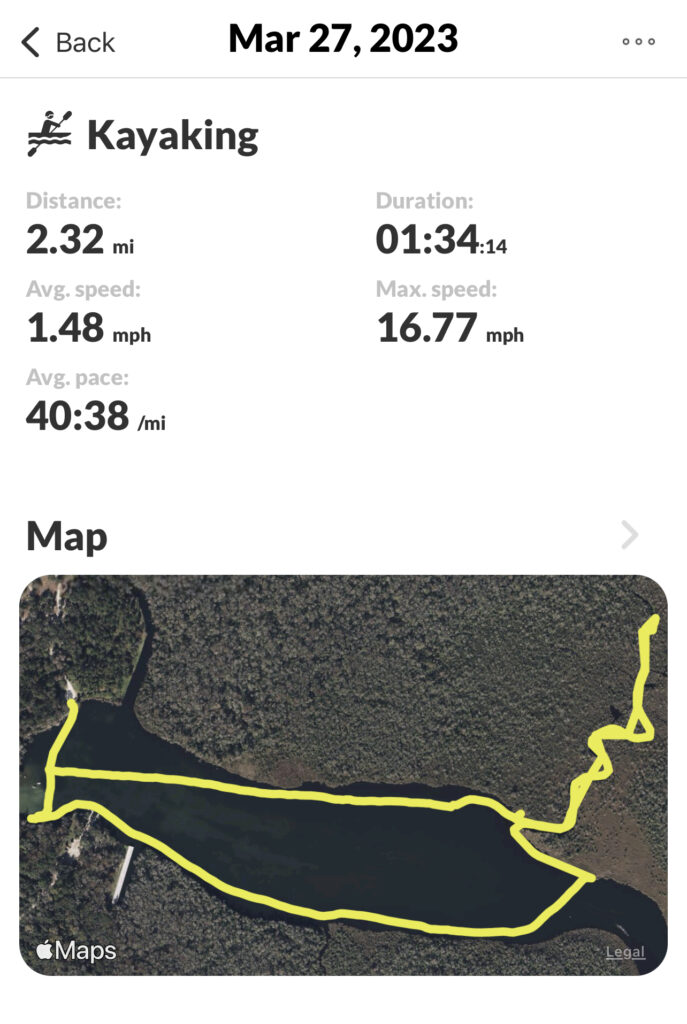 When we got on the water there were 3 fighter jets in the air dogfighting. On one hand, it was really cool to see but on the other hand, I cannot imagine being in a war zone and hearing these jets fly overhead all day and night.
The next morning we went and checked out the swimming area of the spring and you could see the water boiling up. The water was shallow and crystal clear and looked cold. There is definitely more to explore here and we will be coming back.
Animal encounters: Bald Eagle, Immature Bald Eagle, Cormorant, Turtle, Kingfisher
---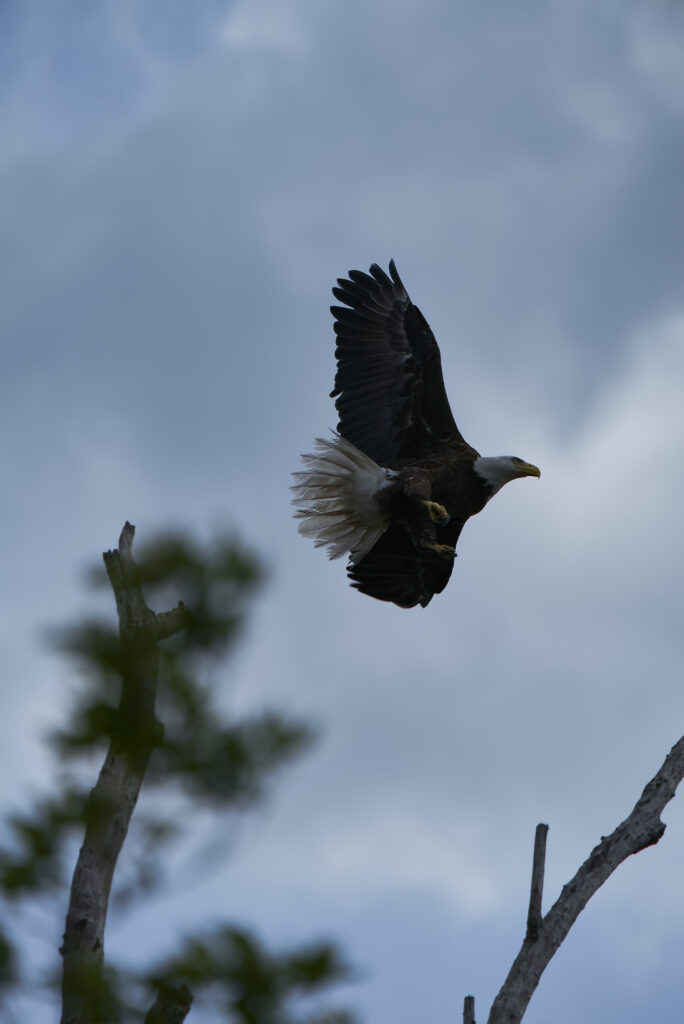 ---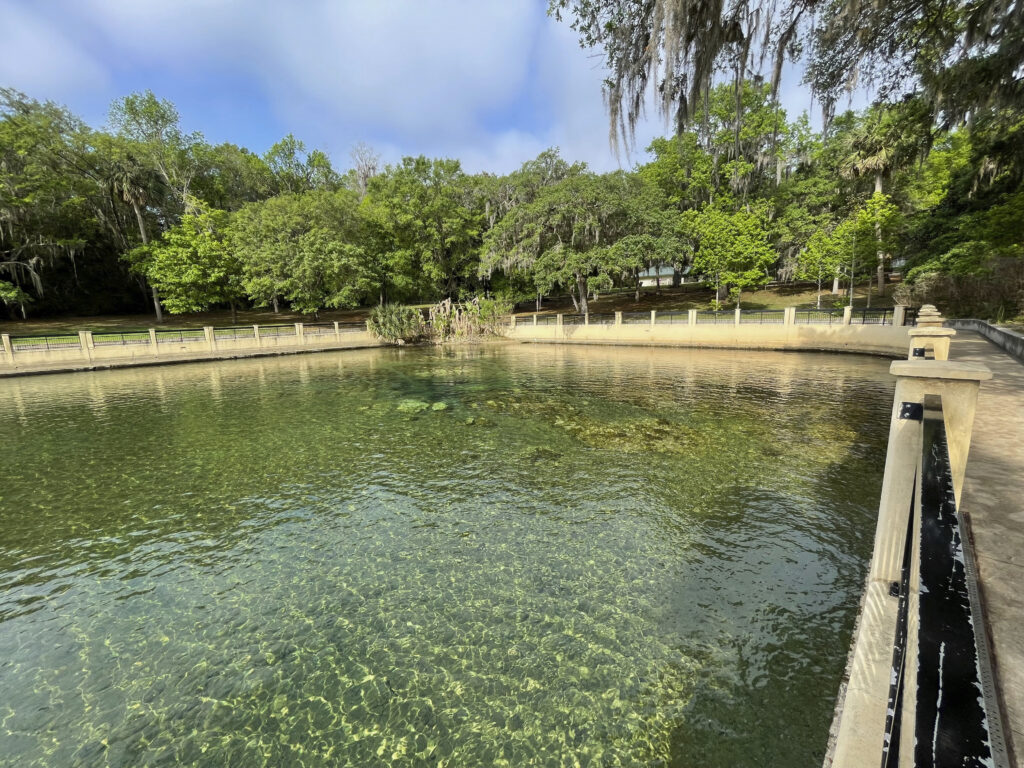 ---
NOTE: All photos and videos are the property of Wayne and Margaret Shoemake. If you want to use them, please click on the contact us page and email us.